.
Neighbourhood > Places > Cinema
Cinema 2007

When Bridget Parker agreed to go to the cinema with Declan Napier, they both insisted to their family and friends that it wasn't a date, however Didge was annoyed when her parents insisted on driving them there. As they arrived, Declan noticed two boys staring at Bridget who was walking with a stick having recently been injured in a road accident. Whilst Bridget used the ramp to enter the cinema, Declan took the stairs in order to go and book the tickets, however they missed the film they had planned to watch. Struggling to choose an alternative film, they were heckled by the boys, with one of them telling Bridget to 'shake a leg', much to Declan's chagrin.
After the film, the same boy accidentally bumped into Bridget whilst messing around with his friend. Despite him apologising, Declan lied to Bridget that he had left his phone in the movie theatre, letting her go on ahead as he confronted and threatened the boy.
Trivia Notes
• The cinema used for this location was Village Cinemas - Knox, 435 Burwood Highway, Wantirna South, Victoria, 3152
• The film Didge and Declan were watching was on screen 10.

Key moments (with episode links where available)
Didge and Declan go on their first date
Gallery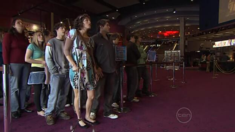 ..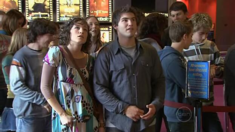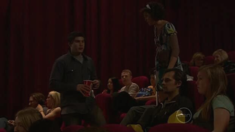 ..