.
Neighbourhood > Places > County Court

County Court 2010

In 2010, Stephanie Scully was called to attend County Court on charges of Culpable Driving for the motorcycle accident as a result of which Ringo Brown died. Having heard evidence from Dr Doug Harris regarding her post-natal depression along with witnesses Kate Ramsay and Libby Kennedy on the accident and the period preceding this, the jury found Stephanie guilty. Despite a heartfelt plea from Ringo's widow, Donna, Judge Nerida Willow felt a responsibility to send a message to the community that driving under the influence of alcohol is absolutely unacceptable and sentenced Steph to six years imprisonment with a minimum non-parole period of two years.

Trivia Notes
• The building used as the courthouse was Springvale City Hall, 397-405 Springvale Road, Springvale, Victoria, 3171.
• The room used as the courtroom was the Greater Dandenong Council Chambers.


Key moments (with episode links where available)

Libby perjures herself to protect Steph, but accidentally admits the truth
Steph is found guilty of culpable driving
Steph is sentenced to six years in jail


Gallery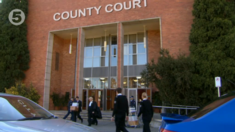 ..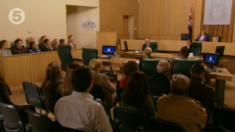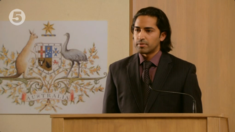 ..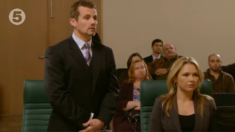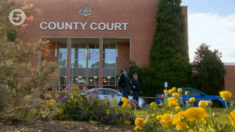 ..