.
News Headlines
| | |
| --- | --- |
| AWGIE Award for Porteous | Oct. 28 2004 |
Congratulations to Neighbours writer Shane Porteous, who works under the name of John Hanlon, who has won the award for Best Episode of a Television Serial at this year's Australian Writer's Guild awards. His winning episode was number 4293, which saw the aftermath of Dee and Toadie's wedding last year.
| | |
| --- | --- |
| Neighbours Does Rocky Horror | Oct. 28 2004 |

Neighbours stars including Alan Fletcher (Karl Kennedy), Ian Smith (Harold Bishop) and Marcella Russo (Liljana Bishop) are set to take part in Neighbours do Rocky Horror. The show, due to take place in Melbourne on November 20th, was the brainchild of Natalie Bassingthwaighte (Izzy Hoyland) and is being staged to raise money for children's charity Variety. Interestingly, the cast also includes Terence Donovan, who played Doug Willis for three years in the early nineties. Could he be about to make a return to Ramsay Street in its 20th anniversary year?
More information can be found on Alan Fletcher's website.
| | |
| --- | --- |
| Craig's New Album | Oct. 24 2004 |

The Herald Sun reports that, more than a decade after the release of legendary single Mona, Craig McLachlan (Henry Ramsay) is set to release a new album. And in what could be seen as an homage to his old Neighbours character, he's called his new band Mullet!
| | |
| --- | --- |
| Scott and Charlene Forever | Oct. 24 2004 |

It looks like a reunion will be on the cards for former Neighbours lovebirds Scott and Charlene. Kylie Minogue will be touring Britain and Ireland next year with her Greatest Hits Tour and rumours persist that Jason Donovan will be joining her to duet on their 1989 number one hit Especially For You.
| | |
| --- | --- |
| Delta Back In The UK | Oct. 24 2004 |

Delta Goodrem (Nina Tucker) is currently in the UK to promote the release of her first single, Out of the Blue, from her second album, Mistaken Identity. On Friday she proformed on the BBC's Top of the Pops, and will be making a number of other TV and radio appearances including, CD:UK, GMTV, Core Radio and Top of the Pops Saturday.
Delta is also reported to joining her ex-Neighbours co-stars, Tom Oliver (Lou Carpenter) and Patrick Harvey (Connor O'Neil) for Tuesday's National Television Awards, where Neighbours is up for the Most Popular Daytime Programme award.
In addition to all that, Delta will be performing at The Big C cancer charity concert, to be screened on BBC Three next Saturday.
| | |
| --- | --- |
| Aussie Gold Update | Oct. 21 2004 |
DigitalSpy reports that Darren Gray has left his role as programming consultant on proposed new satellite channel Aussie Gold. The channel is due to launch next year.
| | |
| --- | --- |
| Schedule Change | Oct. 15 2004 |
UK viewers should be aware that on Monday 18th October, there will be no lunchtime screening of Neighbours, as the channel will be showing the homecoming ceremony for this year's Olympic and Paralympic athletes. The evening showing, at 5.35pm, is unaffected.
| | |
| --- | --- |
| Anne Phelan Returns | Oct. 12 2004 |

After previously guest-starring as Claudia Harvey, the woman who almost came between Madge (Anne Charleston) and Harold (Ian Smith) back in 1997, Anne Phelan is set to return to Neighbours. Later this year, Anne will be part of an important storyline involving several characters, as she portrays Doreen, sister to Charlie (Cliff Ellen) and aunt to Lyn (Janet Andrewartha).
| | |
| --- | --- |
| National TV Awards | Oct. 12 2004 |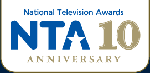 Fans will be delighted to know that Neighbours has once again made it onto the shortlists at the National Television Awards. The show is nominated in the Most Popular Daytime Programme category for the awards, which will be screened on ITV1 on October 26th.
Viewers can vote on the website, which can be found here
| | |
| --- | --- |
| AFI Award Nominees | Oct. 10 2004 |

Congratulations to both Kevin Harrington (David Bishop) and former Neighbour Jacinta Stapleton (Amy Greenwood), who have both been nominated in this year's Australian Film Institute awards. Kevin is nominated in the category of Best Actor In A Leading Role for his film The Honourable Wally Norman, whilst Jacinta is up for Best Supporting Actress, for her role as Chris in Stingers.
| | |
| --- | --- |
| Kylie's New Direction | Oct. 10 2004 |
The ever changing princess of pop, Kylie Minogue (Charlene Robinson), has revealed that her new album, due out next year, is veering off in a new direction. Gone will be the catchy pop tunes, and in their place will be mellow jazz numbers.
Kylie's next album, Ultimate Kylie, a collection of all her singles (give or take) from I Should Be So Lucky through to Chocolate, will also contain a collaboration with the Scissor Sisters.
| | |
| --- | --- |
| Queen Of Brian's Heart? | Oct. 03 2004 |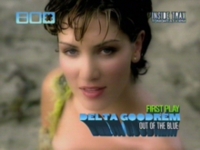 Former Westlife singer Brian McFadden has ended his relationship with his wife of two and a half years, Kerry, after becoming "obsessed" with stunning Australian singer Delta Goodrem (Nina Tucker) according to the Sunday Mirror.
McFadden and Goodrem, who both record for Sony Music, completed a duet in late August for their new albums, both due out later this year. Since the meeting, Brian has apparently become "obsessed" with the former Neighbours star, calling her up to ten times a day, according to close friends.
Brian spoke to Delta about his failing marriage in heart-to-heart phone calls. A friend revealed "Brian absolutely adores Delta. He thinks she is the best thing ever to happen to him. He can't stop talking about her. Brian's completely infatuated and rings her all the time. It's like a teenage crush".
Delta Goodrem's new single, Out of the Blue, is released in Australia next week.
To view our archive of past news stories click here