.
Reference > The Cliffhanger Catalogue > 1989
Episode-by-episode cliffhangers from Neighbours' fifth season (episodes 877-1113)
877: Joe threatens Ted Vickers when protecting Toby from his violent stepfather.
878: Bronwyn receives a poison pen letter.
879: The Coffee Shop kitchen is full of bubbles – where's Madge? Harold investigates and goes into the bubbles.
880: Lucy fears that she'll be branded a cheat at school.

881: Will Lucy save Caroline from being revealed as a real exam cheat?
882: Mrs. Granger tells Jane she doesn't want her to marry son Mark.
883: The police arrest Edie for drug possession.
884: Penelope tells Paul & Gail she's not recommending their case to get the bank loan.
885: Bronwyn blames Henry for writing the poison pen letter.

886: Bronwyn tells Sharon she will win Henry's affections back.
887: Noeline, aided by Edie, kidnaps Toby from Joe.
888: Harold's daughter Kerry & granddaughter Sky arrive.
889: Jim throws Paul out of No 26, disgusted by his son's behaviour.
890: Gail refuses to continue living with Paul while he's obsessed with work.

891: Des puts Daphne's ghost to rest and asks Penelope to marry him.
892: Paul tells Gail if she leaves their home then he considers their marriage to be over.
893: Rosemary tells Jane she's making a big mistake in marrying Mark.
894: Katie rushes in on Joe & Henry's dinner party – Are they eating her rabbit, Rupert?
895: Harold catches Kerry & Joe in a compromising position.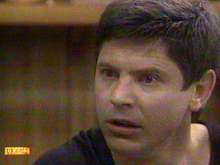 . . .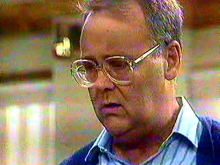 896: Harold asks Kerry to stay on in Ramsay Street with him & Madge.
897: Paul tells an astonished Gail that she is not supportive enough as a wife should be.
898: Henry pushes Mike too far and gets punched on the chin.
899: Jim warns Scott that his working relationship with Madeline is going to be a rocky one.
900: Kenneth Muir accuses Nick of vandalising his car and expels him from school.

901: Sharon vows to Helen that she'll find a way to clear Nick's name.
902: Paul goes to the airport to stop Gail leaving, but Helen tells him he's too late.
903: Jane has no alternative but to sack Gloria from her job at Lassiter's.
904: Madeline tries to seduce Jim during the early hours of the morning.
905: Does Jenny really not blame Mike for her paralysis?

906: Jenny's brother punches Mike, knocking him to the ground as revenge for the bike accident that injured her.
907: Madeline returns to No 26, claiming she has been attacked by Eric Conrad.
908: Henry causes the bath to overflow in No 22, which floods the house and blows the electrics.
909: Will Joe conquer his fear of flying?
910: Joe disappears under the rivers surface – Des fears for his friend's life.

911: Mike tells Jenny he loves her – but is it really true?
912: Joe tells Kerry he is finishing their relationship.
913: Henry tells Bronwyn the Skouros wedding reception is going to be held at No 22.
914: Hilary catches Nick & Sharon together and refuses to let them see each other again.
915: Madeline blackmails Scott to stay working on her project.

916: Harold and Kerry's picnic leaves Sky fighting for her life when she is bitten by a spider.
917: Mike vows it is his duty to take care of Jenny.
918: Henry's 'armed raid' prank on Des ends with him being arrested.
919: Beverly returns home to find Jim in a compromising position with Madeline.
920: Nick & Sharon leave for a life in the country.

921: Madeline lies and tells Beverly she's had an affair with Jim while she was away.
922: Sharon's jealousy ends with her and Nick being sacked from the farm job.
923: Kerry takes action because of her beliefs and frees Hilary's caged birds.
924: The kiss between Des & Jane to ward off Joe turns to real passion.
925: Mike asks Jenny to marry him.

926: Gail tells the party guests that she and Paul are still separated.
927: Madge discovers the secret letter to Harold from Betty Bristow.
928: Hilary has an accident falling from her ladder and is knocked unconscious.
929: Skinner speeds off with Sharon trapped in his van.
930: Mike is forced to see he doesn't really love Jenny.

931: Sharon goes off with Skinner leaving Nick alone.
932: Madge visits the beauty salon to compete with Betty.
933: Todd tells Harold that Reverend Sampson has mistakenly got the centrespread from an adult magazine.
934: Joe's practical joke causes Henry to lose his job at Lassiters.
935: Jenny feels alive in spirit again after a visit to the disabled institute and seeing others in her condition getting on with life.

936: Nick threatens Skinner to stay away from Sharon.
937: Kerry organises a sit-in at Lassiters over animal rights.
938: Jim explains to Helen that his mother has left all her money to her.
939: Poppy agrees to work with Scott despite her attraction towards him.
940: Jane tears up the postcard to Des from Penelope, jealous of their friendship.

941: Will Jane admit to Des & Mike she tore up Penelope's postcard?
942: Skinner physically threatens Bronwyn.
943: Helen accuses Jim of being childish about Bess Robinson leaving her money to her.
944: Paul & Gail reconcile, deciding to spend the night together.
945: Both stranded in the country, Scott begins to realise he's attracted towards Poppy.

946: Mike questions why Scott would react so fiercely towards Poppy's fiancé Stavros.
947: Madge & Harold's misunderstanding leads them to not celebrating their wedding anniversary.
948: Nick panics when his T-shirts he printed for the Lassiters gift shop has a spelling mistake in the design.
949: Helen tells Jim & Beverly she's received a letter asking for money or the family could be in danger.
950: Poppy tells Scott she is in love with him.

951: Bronwyn sees the wrong Liz and fears for her relationship with Henry.
952: Joe asks Kerry to marry him.
953: Helen wants Hilary to help her pay off the blackmailer.
954: Katie realises the postman is her father Bob Landers.
955: Scott tells Mike that Poppy cannot marry Stavros! But why does Scott feel so strongly about this?

956: Will Jim, Beverly or Helen turn Bob into the police?
957: Stavros punches Scott to the floor and Poppy goes to Scott's side. Has she made a choice where her loyalties lie?
958: Bronwyn vows to take revenge on Henry for his deception.
959: Sharon and Nick's bag of flour prank ends in disaster as Madge gets hit and is knocked to the floor.
960: Bob wants to run away – Will Todd go with his father?

961: Sharon declares she'll get even with Harold for sacking her from her job at the Coffee Shop.
962: Madge catches Scott with Poppy – Will she call Charlene in Brisbane and tell her daughter what has happened?
963: Poppy says farewell to Scott as she leaves for Greece.
964: Both Paul & Gail are surprised to see their new secretary is a man.
965: Kevin Harvey attempts to further his career by kissing Gail.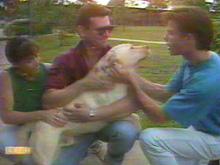 . . .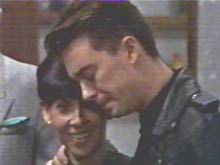 966: Hilary introduces the new man in her life – Matthew Williams.
967: Will Des agree to take seven dogs home with him form the dog's home.
968: Henry and Bronwyn learn they've laid the sprinkler system in the wrong garden.
969: How can Madge tell Gloria her son Dean is embarrassed to be seen in public with her?
970: Furious and upset with Sharon's prank on her, Bronwyn tells Sharon she considers her just a sister in name from now on.

971: Joe wrongly accuses Des and Kerry of having more than a friendship.
972: Despite their financial problems, Paul is overjoyed at Gail's pregnancy.
973: Madge decides to use a chainsaw in her feud with Jim.
974: It looks as if Sharon is going to have to go on a date with Bruce Zadro.
975: Will Mike tell Kenneth Muir about Nick & Sharon's deceit?

976: Has Nick badly hurt his leg in the skateboarding competition?
977: Can the Robinson and Ramsay families become good neighbours again?
978: Both families ruin their chances of winning the 'Good Neighbours, Good Friends' competition.
979: Jane learns Paul appreciates Kevin more than her - Will she resign from her job at Lassiters?
980: Paul admits to Gail he has bribed a public official.

981: Can Des protect Mike and keep the truth of Barbara Young's return a secret?
982: Hilary is stunned as it looks like Matt is about to reveal to Sharon who he really is.
983: At Mike's 21st birthday party, Joe & Henry decide it is time they entered into a business partnership.
984: Gail has news. She tells Paul they are expecting triplets.
985: Who is the mystery partner for Paul & Gail?

986: Harold uncovers the fact that he can legally use the title Earl.
987: Is this the end of Joe & Kerry's relationship?
988: How will Beverly and Jim tell Todd the news that his girlfriend Alison Ryder is a thief?
989: Des tells Paul that he has been sacked from The Pacific Bank.
990: Harold discovers he has inherited a castle in Scotland.

991: Joe ruins any chance of reconciliation between Des and Mr Udagawa.
992: Todd stands by Alison and tells Jim & Helen he wants to go back with her to live in Adelaide.
993: Sharon falls unconscious into No.30's swimming pool.
994: Madge is shocked when Harold declares they are moving overseas to live in Scotland.
995: A near car accident forces Des to tell Jane that he loves her. They kiss.

996: No 24 officially goes on sale. Madge is upset at the prospect of moving away.
997: Paul tells Mike the news of Des & Jane's engagement.
998: Bronwyn tells Henry that without trust their relationship is finished.
999: As Hilary refuses to acknowledge Matt as her son publicly, he threatens to leave Erinsborough.
1000: The neighbours celebrate Des & Jane's engagement with a party. Hilary reveals to everyone that Matt is her son.

1001: Mike tells Jane and Des he is leaving Erinsborough.
1002: Toby runs away, taking Bouncer with the intent of going to Darwin.
1003: Jim tells Todd and Nick he's intent on sorting Beverly's problem with Jonathon Whiting himself.
1004: Madge tells Henry she has got bad news for Harold.
1005: Is Mike out to win back Bronwyn's affections from Henry?

1006: Is Joe and Kerry's engagement in jeopardy over their differences regarding a ring?
1007: Mike and Bronwyn kiss.
1008: The quiz achieves nothing but leaves Matt feeling alone and worthless.
1009: Paul learns that Rick Grace is a car thief and a con man.
1010: Beverly is shocked when Jonathon Whiting collapses at the surgery.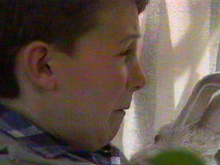 . . .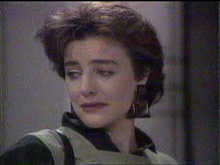 1011: Bouncer eats the rat poison Joe left out by mistake.
1012: After Jim is attacked over the stolen cars, Nick chases the attacker in Jim's car.
1013: Hilary's dinner with Kenneth Muir could face ruin, as Hilary is drunk.
1014: Gail is arrested for shoplifting.
1015: While Henry is away, Mike sees this as an opportunity to win back Bronwyn.

1016: Nick feels rejected and tells Todd & Sharon he's considering leaving Ramsay Street.
1017: Is Joe about to take Mary Crombie in as a lodger?
1018: Paul is shocked when the police arrive with a court summons for Gail.
1019: Des decides he must have plastic surgery to reduce the size of his ears.
1020: Mike kisses Bronwyn – What will she do about their relationship?

1021: Madge cannot understand Bronwyn is jeopardising her relationship with Henry for Mike.
1022: Harold and Robyn Taylor find themselves attracted to each other.
1023: Joe confronts Mary about his suspicions she is lying to him.
1024: Both Matt and Nick are disqualified from the maths exam.
1025: Hilary threatens to withdraw her capital and investment from Lassiter's.

1026: Bronwyn tells Henry about her feelings for Mike. Henry cries feeling betrayed.
1027: Henry and Bronwyn kiss.
1028: Jim threatens Harold when he is not pleased by his opinion about Gail's shoplifting.
1029: Mary proves to Joe she really does have chickens.
1030: Mary leaves Ramsay Street to be with her son.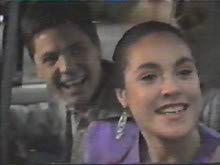 . . .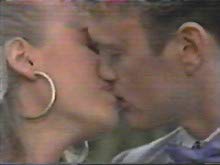 1031: Jane learns the magazine will pay for her wedding if Des is replaced in the photos with a model.
1032: Robyn tells Madge she is in love with Harold.
1033: Hilary tells Joe she wants to have Bouncer 'destroyed'.
1034: Beverly tells Jim her sister wants Todd and Katie to return home to Adelaide.
1035: Joe receives a mysterious phone call – Is it Mary?

1036: Harold finishes the walkathon, but collapses.
1037: Joe & Kerry discover Mary drugged, tied up and alone at her son's farm.
1038: In fury, Matt rides off on Mike's motorbike.
1039: Henry has a new job. As a coffin bearer at a funeral parlour.
1040: Beverly & Jim tell Todd and Katie that Annette wants them to go back to her in Adelaide.

1041: Due to Nell being ill, Jane decides she needs to travel to England to be with her.
1042: Henry is fired from his job at the funeral parlour.
1043: Katie leaves to return to Adelaide. Toby is bitterly upset.
1044: In a rage, Nick smashes one of his paintings.
1045: Jim wonders how he'll confront friend Rob Lewis over stolen parts being used at the garage.

1046: Gail discovers that Rob has been admitted to hospital in a critical condition.
1047: Jim demands to know how far Todd & Melissa's relationship has gone.
1048: The police tell Madge that Harold & Toby are missing, possibly drowned.
1049: Madge reaches a new low when she fears Harold is dead.
1050: Rob is dead but Gail wants no comfort from Paul.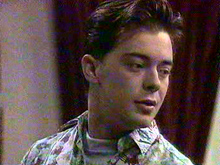 . . .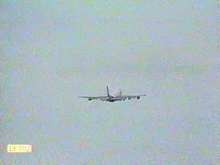 1051: Has Henry found Harold & Toby alive?
1052: Gail leaves Ramsay Street & her marriage to restart her life elsewhere.
1053: Gordon Davies tells Henry he won't allow him to marry daughter Bronwyn.
1054: Kerry tells Des she's unsure if she really loves Joe and can marry him.
1055: Henry & Bronwyn and Joe & Kerry agree to a double wedding.

1056: Henry is kidnapped on his Bucks' night.
1057: Madge despairs at the wedding farce.
1058: Joe & Kerry are married – Henry promises Bronwyn they will be next.
1059: Paul breaks down to Helen at work, unable to cope without Gail.
1060: Todd is in Melissa's bedroom and the two of them are caught together by her parents.

1061: Jim is informed by the police that he is to be charged with receiving stolen parts for the garage.
1062: Paul threatens Clive unless he reveals where Gail has gone too.
1063: Why is Todd so amused by the arrival of a love letter to Hilary?
1064: Joe despairs when Kerry throws away his collection of Aussie Footy clippings.
1065: Nick falls into No 30's swimming pool and is unconscious.

1066: The arrival of Reverend Richards could halt Madge & Harold's planned night of passion.
1067: Nick tells Sharon he no longer loves her and wants to end their relationship.
1068: Todd causes Ben Jarrett to lose his temper again.
1069: Will Beverly be pressured into revealing where Gail is no living?
1070: Joe tells Harold the accident with the weed killer has lost him his business.

1071: Melanie tells Des she believes Jane is never coming back.
1072: Todd leaves his wallet at home as he prepares to take Melissa to a French restaurant.
1073: Joe confronts Nick about stealing his clients – Nick becomes aggressive and violent.
1074: Nick collapses on the floor at No. 26, as Beverly wants to examine him.
1075: Beverly & Clive discover baby Turner abandoned at the surgery.

1076: Joe's voice fails to come over clear on radio.
1077: Toby prepares to have his tooth taken out by Lochy's methods.
1078: Nick is shocked when Sharon admits she doesn't want to restart their relationship.
1079: Melissa tells Todd she and her family are moving overseas for six months.
1080: Sharon and Matt discover Kenneth Muir spent the night at No 30.

1081: Beverly lies to Jim & Helen to ensure she can keep Rhys with them longer.
1082: Bronwyn's assignment for college gets knocked into Lassiter's pool.
1083: Matt has no intention of accepting Bronwyn's genuinely meant apology.
1084: Lochy & Toby scream! Have they seen a ghost?
1085: Todd catches Nick and Lucy kissing.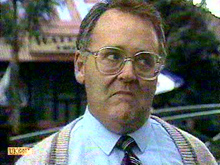 . . .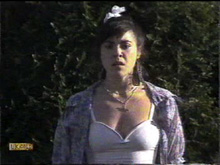 1086: Paul is home with a woman but it isn't Gail. Jim is appalled.
1087: Helen finds the contraceptive pill in Lucy's luggage.
1088: Lochy runs into the haunted house to find the ghost and prove it is real.
1089: Rod Maloney wants to know why Henry, Toby & Joe are in his house.
1090: Harold accuses Joe of stealing all his plants.

1091: Hilary demands to know from Matt who Lee really is and why she is staying in her house.
1092: Lucy & Nick are caught by Jim in The Waterhole and Lucy is drinking alcohol despite being underage.
1093: Gail wants Paul to pay her rent for living in No.22. Furious, Paul tells her he'd rather go to court.
1094: Who is the stranger lurking in the darkness?
1095: Henry gets a paid job as a DJ but it is in New Zealand.

1096: Lucy has fallen in love with Nick – how long will he let the relationship continue?
1097: Des returns home from England alone and does not want to discuss Jane.
1098: Can Matt believe Lee's story of ill treatment when her parents seem so genuine?
1099: Henry leaves to start his new life in New Zealand ahead of Bronwyn. Bronwyn is devastated at being apart.
1100: Harold declares war on Joe.

1101: Kerry fears Joe will discover she is 'Dear Georgette' and wrote the letter.
1102: Beverly fears she'll lose baby Rhys back to his mother.
1103: Gloria knows who her attacker is – but will she reveal their identity?
1104: Matt kisses Lee – How will she react?
1105: Mike is warned he could lose his job unless the Common Room Coup stops.

1106: Des is furious Melanie may have cost him his new job and orders her to move out of No 28.
1107: Mike refuses to travel to see his mother despite her poor health.
1108: Lochy falls from a tree – Is she okay?
1109: Joe is devastated when his Ute is stolen and he blames Jim for it.
1110: Will the Coffee Shop be closed down?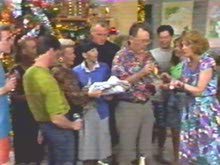 . . .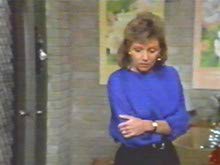 1111: Gloria returns home to Paul's house to find it has been ransacked.
1112: Will Rhys get through his viral illness?
1113: Beverly is blackmailed by Rhys's father for $A1000 so she can keep Rhys.