.
Reference > The Cliffhanger Catalogue > 1990
Episode-by-episode cliffhangers from Neighbours' sixth season (episodes 1114-1350)
1114: Todd faces explaining to Melissa and Cody who he's going out with.
1115: Adam blackmails Beverly for more money.

1116: Jim tells Beverly he refuses to allow her to give any more blackmail money to Adam.
1117: Why is Lee so scared of water?
1118: Can Des face going absailing to stay in favour with Geoff Sinclair?
1119: Will Madge be forced to pull the staff at Lassiters out on strike?
1120: Melanie is amazed to see who Linda Giles is.

1121: Caroline fears twin sister Christina has blown their secret cover.
1122: Madge sees a hideous face staring at her through the kitchen window at No.24.
1123: Melanie is horrified as she comes to the conclusion Harold is her secret admirer.
1124: Todd warns Matt to stay away from Melissa.
1125: Baby Rhys is taken away. Beverly is devastated.

1126: Harold warns Lee & Gloria to either reconcile their differences or both finish working at the Coffee Shop.
1127: Matt's plan to reconcile Todd & Melissa backfires. Todd finishes with Melissa.
1128: Lochy tells Kerry that Joe & Toby do not want to move away to the country.
1129: Detective Stewart suspects Joe of being the assassin, hunting after the twins.
1130: Paul sees Linda Giles for who she is – the Alessi twins.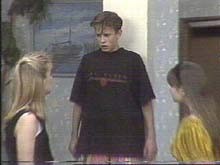 . . .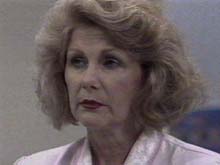 1131: Todd is shocked to learn that Josh is seeing Melissa.
1132: Melanie is in tears when she learns that her secret admirer is just a prank being played on her by Joe.
1133: Des cannot find Jamie. Where is he?
1134: Will Matt go to meet his real father Barry Dwyer?
1135: Kerry discovers the kid's playground is due to be redeveloped.

1136: Jim stands Beverly up at dinner at Lassiter's.
1137: Paul on the rebound kisses Melanie.
1138: The cocktail party ends with Linda Giles exposed as the Alessi twins.
1139: Joe stands by Kerry's actions but Paul sacks him from his job at Lassiters.
1140: Noeline phones – Joe tells Kerry she wants Toby to move to Darwin to be with her.

1141: Toby must choose between living with Joe or his mother.
1142: Toby leaves Ramsay Street to rejoin his mother in Darwin.
1143: Helen tells Jim and Beverly she's moving out of No.26 due to their marital problems.
1144: Paul insensitively leaves Melanie in tears and without a job.
1145: Paul tells Kerry he is going to sue her for slander.

1146: Rosemary leaves Madge & Harold to meet Lord Ledgewood.
1147: Hilary wants the capital she invested in Lassiter's taken out.
1148: Kerry despairs as Lochy and Natasha wage war with each other.
1149: Melanie is fearful her secret admirer is an 'obsessed nut'.
1150: Josh & Todd 'hack' into the school computer records.

1151: Beverly is furious with Jim for allowing Todd to buy a trail bike.
1152: Lee refuses to have sex with Matt.
1153: Ryan is concerned about talking to Sharon about her romantic notions about them.
1154: Kerry catches Joe gambling despite their dire financial circumstances.
1155: Dorothy Burke warns Kerry she doesn't approve of her childcare methods and will stop her.

1156: Will the computer hacker be revealed?
1157: Matt frantically searches for Lee.
1158: Melanie discovers Kelvin has an undiscovered talent in the art of kissing.
1159: Kerry's childminding abilities are put under scrutiny.
1160: Dorothy collapses at No 30 – Will she be okay?

1161: Paul warns Dorothy about making claims about food poisoning but Ryan jumps to his aunt's defence.
1162: Helen's suspicions that Jim & Beverly's reconciliation is all for show seem to be true.
1163: Todd's jealousy jeopardises his friendship with Josh.
1164: Jim discovers Beverly's friend is Ewan O'Brien.
1165: Dorothy moves into No 30 and immediately upsets Joe & Kerry by asking them to lose land, as the boundary fence is wrong.

1166: Melissa believes she has the right girl for Josh.
1167: Jim believes Beverly is having an affair with Ewan – Beverly is at breaking point.
1168: Harold learns that Gloria has allowed alcohol to be consumed on the Coffee Shop premises.
: Dorothy wants to sell Joe the land he has that belongs to her – He is outraged!
1170: Ryan & Tania fear for Lochy's safety whilst at the beach.

1171: Ryan blames Lochy for losing him his job & Tania.
1172: Dorothy runs over Bouncer while reversing her car – Will he be okay?
1173: Helen catches Todd & Josh naked while playing strip poker.
1174: Jim believes Beverly and Ewan are having an affair.
1175: A drunk Paul kisses Caroline thinking she is Christina.

1176: Ewan and Beverly kiss passionately.
1177: Matt tells Jim some home truths, but loses his home & job in the process.
1178: Todd buys the trail bike despite being forbidden by Beverly to do so.
1179: Harold is caught bird watching - or is he watching Melanie sunbathe topless?
1180: Melanie believes the photos prove Harold was photographing her topless.

1181: Christina announces that she and Eddie are engaged to marry.
1182: Harold is unaware his opposition is Eddie!
1183: Has Joe been cursed by Dorothy's doll?
1184: Beverly tells Jim and Helen she has decided it is time she moved out of No 26.
1185: Is Todd about to meet an untimely demise on the trail bike?

1186: Will Todd move with Beverly to her flat above the surgery, or return to Adelaide?
1187: Ewan reveals to Jim & Helen he loves Beverly and wants her back.
1188: Christina believes Paul doesn't find her attractive.
1189: Toby returns to Ramsay Street after his mother's death but seems to be locked in his grief.
1190: Madge announces she's to run for council election, in competition against Harold.

1191: Ryan is bullied at school when everyone realises the new principle at school is his aunt.
1192: Todd's anger over Jim & Beverly's separation, results in him smashing Ewan's car window.
1193: Jan Daly throws a drink in Christina's face after jealousy makes Christina insult her.
1194: Melanie is hurt to learn that all her friends really hate her singing.
1195: Joe feels helpless in trying to break through Toby's grief.

1196: Why has Caroline lied to Paul & Christina over her business?
1197: Could getting drunk be fatal to Melissa?
1198: Beverly tells Ewan that she believes her marriage is finished.
1199: Paul is smug at cheating Joe on cheaper gardening quotes.
1200: Toby cannot cope with his grief when he visits his mother's grave.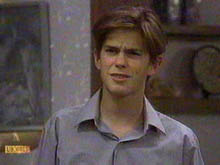 . . .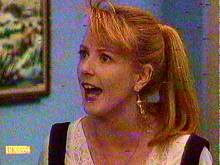 1201: Christina pretends to be Caroline to prove her business acumen.
1202: Harold is shocked to learn about the corruption behind his campaign backers.
1203: Dorothy seems set to sit upon the chair covered in glue that Ryan has set up as a prank.
1204: Will Todd get caught trying to steal his trail bike?
1205: Will Beverly leave Erinsborough to start a new life with Ewan in Perth?

1206: Will Gary Head beat up Todd?
1207: Will Melanie succumb to Paul & Caroline's probing into wanting to know Christina's secret?
1208: Eddie & Joe could easily run ruin Madge's chances of winning the council elections.
1209: Has Madge won the council election?
1210: Beverly is pregnant, but does she have cause to celebrate?

1211: Beverly phones Jim in New York but is appalled to hear a woman's voice answer the phone.
1212: Diane Beaumont tells Helen that she's out to swindle her father's money & inheritance from her.
1213: It appears that Eddie may have been stealing money from the Coffee Shop.
1214: Matt & Des argue over who is to be Candice's date.
1215: Cody admits to Todd she is in love with him. They kiss.

1216: Melissa rallies Todd to get Cody & Josh back together unaware how Todd feels about Cody.
1217: Lochy ruins Ryan's chance of a kiss from Candice.
1218: Helen calls Beverly – Derek is unconscious and needs an ambulance.
1219: Caroline stays silent when she realises the software she installed has created a virus at work in the computer system.
1220: While Madge & Harold sleep, No 24 catches on fire.

1221: Christina and Josh are caught by security at Lassiters being in Paul's office.
1222: Helen & Beverly learn Diane Beaumont may take them both to court.
1223: Jim keeps the truth from Helen over the identity of the woman from New York.
1224: Joe cuts down the tree. It falls through the window at No.30.
1225: Dorothy is not pleased when she receives a surprise visitor, her father.

1226: Todd and Cody catch Melissa and Josh kissing.
1227: Kerry & Joe disagree over Kerry's preferred method of childbirth.
1228: Jim announces the woman from New York is coming to stay with them.
1229: Jim asks Caroline out to dinner - she accepts.
1230: Paul realises Caroline is Jim's date – Will he tell Helen & Rosemary?

1231: Paul tells Jim & Caroline he knows about their relationship.
1232: Madge confronts Dorothy about her 'obsession' with Harold.
1233: Gemma has an accident on a motorbike – Will she be okay?
1234: Beverly & Kerry's disagreement over childbirth could end their friendship.
1235: Will Jim tell Beverly about Caroline and risk his chance of salvaging his marriage?

1236: Madge is furious with Kerry when Toby isn't allowed a toy gun as a present.
1237: Ryan can see Matt has every intention of wanting a romance with Gemma.
1238: Bouncer is trapped down a hole – Will he be found in time?
1239: Helen begs Caroline to finish her relationship with Jim for the sake of his marriage.
1240: To help Jim and Beverly reconcile, Helen tells Jim that Beverly is pregnant.

1241: Jim asks Beverly if he is the father of her child.
1242: It appears Roger Walsh isn't just one of Melanie's fantasies.
1243: Melanie tells Des she and Roger are engaged to marry.
1244: Gemma fells rejected ands cries because she fells totally alone.
1245: Jim prepares to tell Beverly he's moved on but Beverly thinks he is going to suggest a reconciliation.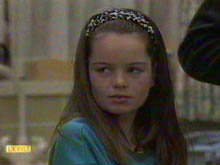 . . .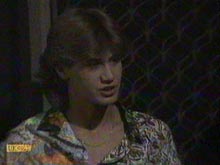 1246: Melissa wants to teach Josh a lesson in how to spoil her.
1247: Joe fears he's going to lose the darts match.
1248: Gemma and Ryan are jealous of each other's dates.
1249: Harold panics when Des wants to introduce him to his new business partner.
1250: Melanie feels badly when Tania reacts angrily towards the engagement with her father Roger.

1251: Will Matt lose his temper and punch Roland to protect Gemma's honour?
1252: Will Caroline agree to go with Paul's plan to help Christina out?
1253: Doug fears for Jim's safety when he goes missing on the camping trip.
1254: Jim believes he's caught a burglar – but he's knocked Des unconscious.
1255: Could Madge's 'free coffee' promotion ruin the Coffee Shop?

1256: Drunk, Clarrie jumps into Lassiters pool.
1257: Why has Madge gone to Darryl Cotton's hotel room?
1258: Gemma tells Matt that she wants to end their relationship.
1259: Todd is accused of beating up Cody.
1260: Jim is not impressed to learn that the Willis family have bought No 28.

1261: Jim accuses Doug of trying to make him look a fool in front of everyone.
1262: Beverly fears for the life of her unborn child.
1263: There is a skeleton in the Coffee Shop.
1264: Madge books Harold as the entertainment for the Waterhole pub.
1265: Adam has a double date with the Alessi twins by mistake.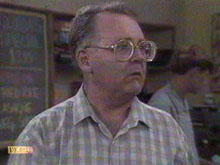 . . .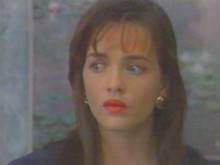 1266: Beverly assaults a patient – Is this the end of her career?
1267: Dorothy is disgusted by her father's behaviour and asks Clarrie to move out of No 30.
1268: Cody is desperate to discover if she is adopted.
1269: Gemma makes a decision and kisses Matt.
1270: Josh is accused of stealing the mice from the science lab at school.

1271: Dorothy tells Kerry she is going to have the police charge her with theft.
1272: Helen accuses Pam of theft and orders her to leave No 26!
1273: Helen and Jim fear for Beverly's safety when she disappears off on her own.
1274: Kerry begs Joe to accept her wish to go on an animal rights crusade one more time.
1275: Christina loves Paul but he leaves her alone and she becomes upset.

1276: Amber tells Joe that Kerry has been arrested on the protest march.
1277: The police ask to see Jim – Do they have news about Beverly?
1278: Gemma refuses to accept Madge's wish for her to stop seeing Matt.
1279: Dorothy reveals to Felicity Brent about Madge's 'corruption'.
1280: Beverly tells Todd they are both leaving to move back to Adelaide.

1281: Felicity propositions Doug to sleep with her.
1282: Ryan refuses to deliver Gemma's note to Matt and tears it up.
1283: Beverly & Todd leave to move back to Adelaide.
1284: Paul reveals to Christina he's in love – but not with her.
1285: Kerry is shot in the stomach when out on a protest march against duck shooting.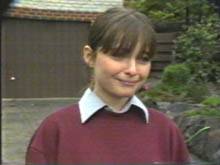 . . .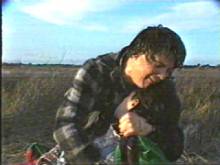 1286: Joe blames Amber for Kerry's death and throws her out of his house.
1287: Matt admits to Gemma he loved Kerry.
1288: Eddie explains to Madge & Harold he may have to leave Australia.
1289: Todd and Cody are reunited under less than ideal circumstances.
1290: Pam discovers runaway Todd in Cody's bed.

1291: Melissa & Josh's lives are in danger when they are locked in Lassiters kitchen freezer.
1292: Dorothy decides to join a dating agency.
1293: Harold attacks the man who shot Kerry.
1294: What is the truth about Melanie and her new home?
1295: Will Caroline choose to be with Adam or Jim?

1296: Adam & Jim battle each other for Caroline's affections.
1297: Is Josh two-timing Melissa with new girl Katrina?
1298: Can Harold ever overcome the loss he feels over Kerry?
1299: What will the mystery phone call for Eddie mean to his future?
1300: Paul announces he and Isabella are to be married.

1301: Melissa follows Josh to Katrina's house.
1302: Christina cannot prove to everyone that Isabella is the liar she claims her to be.
1303: Paul tells the Alessi twins that they'll have to move out of No.22.
1304: Adam hurts Jim but no one believes it is an accident.
1305: Gemma's ex-boyfriend Aiden arrives from Brisbane to see her.

1306: Helen sacks Adam as her chauffeur and gives Caroline a warning.
1307: The Willis family believe Cody may be anorexic.
1308: Des leaves for the airport unaware there is a farewell party being organised for him.
1309: Paul is determined to marry Isabella whatever happens.
1310: Isabella leaves Erinsborough to return to South America. Paul is emotionally devastated by her truths.

1311: The Willis family believe Todd & Cody are in a sexual relationship.
1312: Josh falls from a tree – Is he okay?
1313: Gemma refuses to lose her job to accommodate Madge's principles.
1314: Paul alienates all his female co-workers and they all resign.
1315: Sky's father Eric Jensen visit ends with him revealing he intends to ask for custody.

1316: Adam badly injures his hand – has he ended his medical career?
1317: Has Melissa agreed to go out with Justin?
1318: Has Sky been taken from No.24 by Eric?
1319: Toby fears being alone when Joe is not around.
1320: Christina's feelings for Paul result in Melanie losing her job at Lassiters.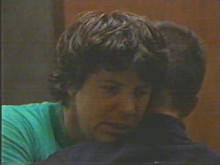 . . .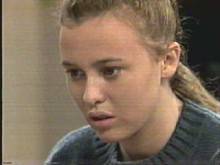 1321: Christina's mistake will cost Paul $A30, 000 - but will she tell him?
1322: Doug is arrested as the Ramsay Street prowler.
1323: Jim tells Helen & Paul that Cynthia is moving into the house when 'she' arrives from New York.
1324: Dorothy's act of kindness has Toby fearing he'll lose Bouncer as well as his family.
1325: Joe's night out could lead to him losing custody of Sky to Eric Jensen.

1326: Gemma hides from Harold behind the bar at the Waterhole pub.
1327: Gemma has concerns about Ryan taking sedative pills to cope with exam pressure.
1328: Melissa blames Cody for her being ridiculed at school.
1329: Christina's modelling work is actually her dressed as a peanut, advertising a new nut snack.
1330: Melanie asks Joe to marry her to secure custody of Sky to him.

1331: Joe begins to seriously consider Melanie's marriage proposal.
1332: Josh believes that Todd is the 'phantom kisser'.
1333: Gemma moves out of No.24. Madge blames herself.
1334: The police have a search warrant after acting on Dorothy's suspicions about Adam.
1335: Dorothy's meddling results in all her friends and neighbours resenting her.

1336: Jim catches Todd & Josh trying to handle Ferret's gang.
1337: Cody and Josh believe Melissa has been seeing Justin.
1338: Madge & Gemma take the first steps to reconcile.
1339: Harold is accused of sexual harassment.
1340: John Brice proposes marriage to Dorothy.

1341: The girls plan revenge against Rory.
1342: Paul & Christina kiss.
1343: It is discovered that Todd & Cody have run away.
1344: Madge slips at the Mangel house and is knocked unconscious as a fire rages in the house.
1345: Joe loses custody of Sky to her father Eric Jensen.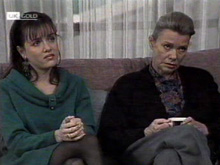 . . .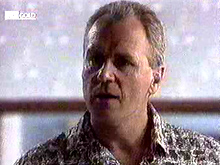 1346: Joe is devastated when Sky leaves to be with Eric.
1347: Rory is caught out and it is a bad business move for Caroline.
1348: Joe kidnaps Sky with Toby from the Jensen house.
1349: Matt & Gemma are involved in a road accident on Matt's motorbike.
1350: Glen Donnelly arrives claiming he is Jim's son.