.
Reference > The Cliffhanger Catalogue > 1993
Episode-by-episode cliffhangers from Neighbours' ninth season (episodes 1826-2070)
1826: Phoebe and Stephen must face the fact baby Hope may not survive past the next 24 hours.
1827: Cameron is shocked to learn Gavin Heywood is Gaby's date.
1828: Phoebe tells Stephen she wants to marry him as soon as possible.
1829: Pam refuses to accept Doug's innocence surrounding Sue Ellen.
1830: Will Brad conquer his fears and swim the river?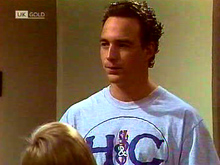 . . .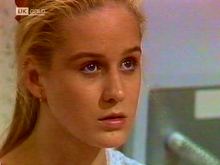 1831: Doug is safe and Pam makes her choice to be with him rather than Jim.
1832: Stephen has a secret to reveal about his parents.
1833: Debbie announces she wants to become a nun.
1834: Cameron overhears he's to be 'disposed of' by Gavin.
1835: Beth catches Annalise Hartman kissing another man, not Lou.

1836: Annalise's mother Fiona tells Lou her daughter is only 17 years old.
1837: Debbie introduces her new boyfriend to her family and gives them all indigestion at the family dinner.
1838: Toby collapses after being electrocuted at No.30.
1839: Gaby discovers that her new job is as a topless waitress.
1840: Jim announces to Helen he wants to sell No.26.

1841: Annalise asks Lou to marry her.
1842: Philip unwittingly puts Julie's safety at risk and in the hands of Michael.
1843: Julie is close to having a nervous breakdown.
1844: Rick hatches a devious plot to welcome new teacher Wayne Duncan to the school.
1845: Annalise is caught kissing another man by Lou.

1846: Annalise shows Cameron she is grateful to him the only way she knows by kissing him.
1847: Rick and Debbie plan to take a day's truant off school.
1848: Brad is shocked when he realises Beth has asked him to marry her.
1849: Julie accuses Philip of committing adultery in front of a business client.
1850: Michael visits his mother's grave after his plan against Julie is set in place.

1851: Michael watches as a drugged Julie slips under the water in the spa.
1852: Stephen's principles cost him the job at the record store.
1853: Doug is not pleased when he learns his father is coming to stay.
1854: Lauren Carpenter makes a big entrance into Ramsay Street on horseback.
1855: Debbie phones the police to report Michael's crimes.

1856: Lauren is disappointed to learn that Brad is engaged.
1857: Bert Willis tells Wayne he has got a terminal illness.
1858: Gaby tells Doug & Pam that Bert has cancer of the liver.
1859: Rick and Annalise's plan causes Debbie to split up with him.
1860: Helen is mugged and Cameron is knocked unconscious.

1861: Brad asks Lauren if she has him as her mystery man.
1862: Helen tells Jim she is suffering panic attacks since being mugged.
1863: Bert tells Gaby one of his last wishes is to see her and Wayne in a relationship.
1864: Brad & Annalise learn the liquor licence at The Waterhole has expired.
1865: Julie tells Debbie that she has enrolled to go back to school.

1866: Debbie can't believe Annalise is after Wayne.
1867: Cameron is horrified to learn Helen's new protégé is her own mugger!
1868: Brad falls from his horse - Is he okay?
1869: Debbie is worried about the prank played on Julie.
1870: Brad is relieved to learn that Lauren isn't leaving.

1871: Jim has a car accident involving Jill Weir.
1872: Wayne learns that there is a rumour going around he is having a 'torrid' affair with pupil Annalise.
1873: Brad admits to Beth he may be in love with Lauren.
1874: Beth suggests to Brad that they call off their engagement.
1875: Gaby can't believe she's seen Philip pay a prostitute for her time.

1876: Cathy & Benito discover a foreign body in their bed sleeping.
1877: Will Annalise reveal that Wayne is actually innocent of the stories about them she has told?
1878: Gaby accuses Philip of cheating on Julie.
1879: Will Lauren tell Cameron she is in love with him?
1880: The pupils in Julie's class prepare to teach her a lesson for 'dobbing'.

1881: Brad tells Beth he has bought them a house.
1882: Gaby believes Wayne only asked her out as a way to uphold his reputation.
1883: Annalise discovers that her father is still alive.
1884: Helen learns that Fiona has spent the night with Jim at No.26.
1885: Helen tells Jim either to stop seeing Fiona or she'll move out of No.26.

1886: It looks as if Helen's fears that Fiona is only after Jim's money is true.
1887: Debbie calls an ambulance when Rick collapses.
1888: Beth calls off the wedding due to Brad's obsession.
1889: Gaby accidentally reveals to Julie that Philip is searching for Michael.
1890: Julie keeps Michael's whereabouts a secret from Philip.

1891: Phoebe discovers a key to open Russell's bedroom door and also the secrets he's hiding.
1892: Philip discovers Julie knows where Michael is living.
1893: Wayne fears for Gaby when she goes missing and he discovers a bloodstained knife.
1894: Fiona rejects Annalise and announces she's moving into No.26 with Jim.
1895: Brad & Lauren let their feelings take over and sleep together.

1896: Fiona betrays Jim and makes certain she has access to his money and financial accounts.
1897: Wayne is fearful, as he reveals to Doug his rifle has been stolen.
1898: Russell reveals his feelings for Phoebe when he kisses her.
1899: While in Sydney, Rick sees Michael on the streets.
1900: Julie tells Philip that Debbie has run away from home.

1901: Will Lauren tell Lou what kind of man Tony McCormick is really like?
1902: Debbie battles against a thug who has every intention of assaulting her.
1903: Jim suffers a massive heart attack.
1904: Julie & Fiona come to blows over Jim's death while Helen is overwhelmed and faints.
1905: Fiona explains to Helen & Julie that she has no intention of moving out of No.26.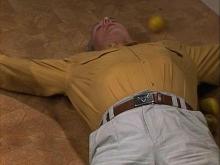 . . .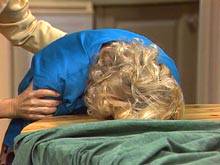 1906: The family fear that Jim's legacy has been stolen from them by Fiona.
1907: Will Fiona's bribe of money to Annalise keep her quiet about stealing from Jim?
1908: Beth's mother Bunny begs her not to marry Brad.
1909: Russell laughs off Stephen's threats to expose him for who he really is.
1910: Lou discovers a pregnancy test kit and suspects Lauren is pregnant.

1911: Brad tells Lauren that he'll stand by her despite all his wedding preparations.
1912: Lauren prepares to find out if she really is pregnant.
1913: The events surrounding the wedding cause Brad to break into tears.
1914: A night out to a nightclub has a drunken man threaten to call the police on Gaby.
1915: Michael collapses at No.32 suffering from pneumonia.

1916: It appears Rick and Debbie have split up after having slept together.
1917: Pam tells Lauren her sexually transmitted disease could leave her infertile.
1918: Will Brad say 'I Do' at his wedding? Will Beth unravel the truth about Brad & Lauren?
1919: Julie gives Philip an ultimatum - Either she or Michael moves out of No.32.
1920: Russell assaults Phoebe and forces his way into No.30.

1921: Hannah reveals to her parents she told the police where Michael was hiding.
1922: Will Julie give Michael a second chance and save him from going to jail?
1923: Does Brad really want to be with Lauren or is just about feeling guilty for the way he treated her?
1924: Beth returns. Doug is not pleased when she reveals she wants to win Brad back.
1925: Russell reveals he intends to make sure Stephen is charged by the police for assaulting him.

1926: Annalise believes she has caused the computer virus to hit Lassiters.
1927: It appears Debbie is attracted to Harvey Johnson.
1928: Gaby believes Wayne is seeing Annalise behind her back and calls their relationship off.
1929: Stephen asks Lou to arrange for his mate to get rid of Russell.
1930: Russell returns - so who is it Lou's friend has kidnapped?

1931: Wayne has been found - but he has been badly beaten and left unconscious.
1932: Has Debbie's diary revealed to Rick her secret life with Harvey?
1933: Brad & Lauren are caught having sex by Gaby and her new clients.
1934: Phoebe fears for Hope's safety when she finds her being cradled in Russell's arms.
1935: Wayne uncovers the whereabouts of the gang who beat him up.

1936: Brad is furious when Beth's new boyfriend is his best friend 'Swampy'.
1937: Rick tells a stunned Debbie that their relationship is over.
1938: Gaby suspects Wayne has murdered 'cactus'.
1939: Debbie is in trouble after Jenny Lim doesn't like how she has dressed her daughter Sarah.
1940: Wayne is identified by a witness as Cactus's killer.

1941: Julie suspects Jenny Lim has prepared Holly to be eaten.
1942: Will Gaby prove Wayne is innocent by going to see Jean Halliday?
1943: The police stop Beth, believing she is involved in Harvey's drug scene.
1944: Julie is told she is going to be exposed as a cheat at school.
1945: Helen discovers a family secret that would turn Julie's life upside down.

1946: Julie discovers a letter that reveals her father was not Jim Robinson.
1947: Sarah's plan to reunite Debbie & Rick backfires when Rick asks her to go to the school dance with him.
1948: Doug cannot stop himself acting on a gambling tip and bets $A50 000.
1949: A gas leak at The Waterhole results in a massive explosion destroying the pub.
1950: Phoebe is horrified to learn that The Waterhole explosion has left Stephen with amnesia.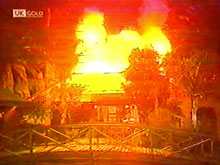 . . .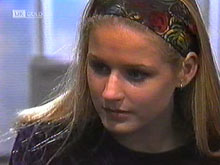 1951: Phoebe sees a bad side to Stephen. He's a changed man since the explosion.
1952: Julie's half brother Roger Bannon tries to force himself upon her.
1953: Will Debbie betray Sarah to get her revenge and follow Kelly's story.
1954: Frustrated with working at Lassiters and managing Gaby, Philip quits his job.
1955: Phoebe fears Stephen will die as he goes into surgery.

1956: Paul warns Gaby & Philip he'll sack them if recommended to do so by his company mole.
1957: Will the secret about Sarah going to the school dance be revealed?
1958: Philip & Gaby are shocked to learn that Jack has invited Annalise along to their dinner date.
1959: Phoebe wants Stephen to come home but fears she'll not be able to cope with him.
1960: Brad is addicted to gambling and refuses to stop waging bets.

1961: Jack invites Gaby to his hotel room to talk business but is he looking for more?
1962: Michael loses his temper. The fight could cost him his 2 days release from the detention centre.
1963: Julie tells Philip she wants to end their marriage and for him to leave No.32.
1964: Jack tells Gaby that despite her efforts he will sack her from her job at Lassiters.
1965: Stephen leaves but it tears both him and Phoebe apart emotionally.

1966: Helen orders Annalise to leave No.26 - and consoles herself with alcohol.
1967: Brad feels guilty when he pawns Lauren's earrings to aid his gambling addiction.
1968: Lou is introduced to Cheryl's son Darren - But why is he pretending to be Freddo to Debbie?
1969: Stephen falls from his wheelchair when trying to answer the phone. Is he okay?
1970: Rick watches in disbelief as Lou's car rolls towards him as he is perched on a cliff edge.

1971: Lou cannot escape Cheryl as she gatecrashes the Poker game.
1972: Cathy promises to bail out Rick of trouble if he moves to Sydney to be with her and Benito.
1973: Darren takes the Coffee Shop takings while Phoebe sleeps on the job.
1974: Lauren's jealousy of Beth causes her and Brad to argue.
1975: Ned Miles reveals to Doug and Pam they owe $70 000 in tax.

1976: Debbie falls for Darren's lies and believes he is n love with her.
1977: Phoebe breaks down crying unable to cope with her responsibilities.
1978: Julie tells Philip that although they slept together she doesn't want him back.
1979: Doug tells Pam the reassessment on how much tax they owe has increased to $A100 000!
1980: Annalise learns that the new chef at Lassiters is Stephen's brother Mark Gottlieb.

1981: Doug tells Pam he's signed over his building business to Constructacon.
1982: Stephen is shocked to see his brother Mark is the caterer for the dinner party.
1983: Phoebe discovers Stephen laying unconscious on the floor.
1984: Philip & Beth kiss passionately.
1985: Debbie discovers Julie has taken an overdose of medication.

1986: Mark visits Stephen in hospital to try to reconcile their differences.
1987: Rick is outraged and then learns Darren has taken his job at the car lot too.
1988: Terry Baker warns Doug that if he is sacked, Doug will lose his job as well.
1989: Philip realises staying at No.26 is only making matters worse for everyone.
1990: Rick & Lauren give chase after one of Lou's stolen cars.

1991: Hannah is trapped under scaffolding at Doug's building site.
1992: Terry sacks Doug when he refuses to work under such poor standards.
1993: Julie decides to divorce Philip.
1994: Will Mark choose Annalise or Gaby to take to Lassiters for dinner?
1995: Connor asks Lauren to move to Hong Kong with him.

1996: Will Michael successfully escape from the detention centre?
1997: During the armed robbery at the petrol station there is a gunshot. Has Michael, Debbie or Darren been hurt?
1998: Lauren walks in on Brad and Lucy in a compromising position.
1999: Helen arrives at The Waterhole to find she has a surprise birthday party.
2000: The party for Helen's birthday is complete as she celebrates with all her family & friends around her.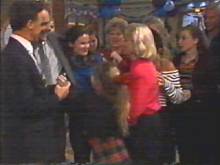 . . .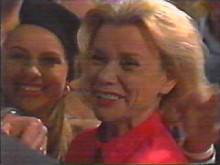 2001: Rick secretly moves to take over the role of manager at the Coffee Shop.
2002: Annalise meets David Kazalin - Lucy's husband!
2003: Does Paul know why the police would arrest Philip over the Robinson Corporation?
2004: Annalise tells Lauren to make the phone call to get back in contact with Lou.
2005: Julie tells Philip she wants another baby.

2006: Will Pam tell Doug she is giving up the security of her nursing job?
2007: Annalise begins to doubt that she has been hired just for her job skills.
2008: Brad has conflicting feelings when he sees Beth on a picnic with Wayne.
2009: Philip learns that Lucy could be in serious trouble having married David.
2010: Julie goes onto public radio to announce she & Philip are having sexual problems.

2011: A horse ride with Lou & Lauren ends with Lauren falling from her horse.
2012: Lauren learns she has seriously injured her back and will need to give up her job at the stables.
2013: Hannah's friend Nicholas reacts badly to the food cooked by Debbie.
2014: Debbie wants wages for cooking for Rick at the Coffee Shop or she will walk out.
2015: Jeffrey Hockney's jealous girlfriend wants Annalise sacked.

2016: Rick avoids talking to Cathy about the mess he has created while running the Coffee Shop.
2017: Annalise tells Helen she doesn't care if everyone believes she used sex to get her job.
2018: Beth's vacuum cleaner client isn't about to let her leave his house.
2019: Pam exhausted and ill collapses on the floor at No.28.
2020: Rick tells Debbie that Brad's new girlfriend is only 14 years old!

2021: A mistake at the surgery leads Julie to believe she is pregnant.
2022: In jealousy, Mark throws dessert at Jeffrey to ruin Annalise's date.
2023: Ally runs off when Brad realises she is only 14 years old.
2024: Lauren is upset at being a loner in Ramsay Street.
2025: Lauren joins the Barabbians for prayers, unaware she is getting involved in a cult group.

2026: Annalise arrives at Jeffrey's house to find he's been sleeping with Lindsay Chatsworth.
2027: Doug is pulled over by the police while driving - Will they discover his illegal load?
2028: After feeling alone and deserted, Lauren falls deeper into the Barabbians cult.
2029: Helen has another car accident but this time involving Hannah.
2030: Debbie can see how upset Craig is when Rick wins the role of Othello for the school play from him.

2031: Could Craig's revenge prank go wrong and go off in Debbie's face?
2032: Ally's sleeping potion leaves Rick unconscious.
2033: Will Lauren have sex with Barabbas to prove her religious devotion to him?
2034: Philip believes Gaby is trying to steal his job.
2035: Wayne lies to Beth claiming his discussion with Brad was not about her.

2036: Ally hides in Rick's bedroom closet - Will Rick discover her?
2037: Mark tells Annalise her acting as a 'tart' makes her look ugly to him.
2038: Debbie finds Craig in a huddle on the floor, crying.
2039: Helen catches Hannah trying to break into No.24.
2040: Wayne warns Debbie that playing with Craig's emotions, even if she means well, could be dangerous.

2041: Ally begs Debbie to tell Craig that she doesn't really love him.
2042: Rick and Debbie prepare to fight their cause at school.
2043: Gaby flies alone - but loses her way in the clouds.
2044: Lauren is in danger with two drunken yobs looking to have a good time.
2045: Pam rounds all the women up in the street to form a 'Ramsay Street' women's team.

2046: Julie tells Philip she has secured a five-year deal for Lassiters.
2047: Gaby is shocked to learn that Jack has little experience in the matters of love.
2048: Annalise sees Mark kissing a woman with red hair - Is this the prediction Madame Zolga was hinting at?
2049: Rick isn't sure when Ally tells him she's hitching a ride to go and live with her father.
2050: Brad & Beth kiss.

2051: Brad tells Wayne he still loves Beth and intends to win her back.
2052: Julie & Pam come face to face with the new owner of No.22 - but who is it?
2053: Rick faces the fact he will have to perform as Othello.
2054: Beth runs off unable to cope with Brad & Wayne fighting over her.
2055: Mark tells Annalise the news that her mother Fiona has died.

2056: Brad becomes violent when he desperately wants Mark to tell him where Beth is.
2057: Cheryl's children Brett & Danni arrive at No.22 to find her in a compromising position with Jack.
2058: Why is Cody so upset over talking about ex-boyfriend Drew?
2059: Annalise is stunned when Luke Foster tells her he's her half brother.
2060: Philip awakens to see Hannah tumbling over a cliff edge - will she be okay?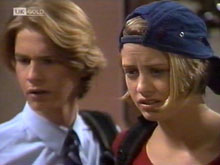 . . .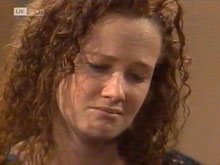 2061: Debbie is disgusted to learn Rick's new scheme had him stealing charity box money.
2062: Mark & Wayne vow to discover the real truth behind Luke Foster's appearance.
2063: Danni & Rick find his schoolbag has been taken as rubbish from where it was being stored.
2064: Beth's mother tells Brad and Beth she has arrived to stop them getting married.
2065: Brad & Beth decide they must take the drastic action of eloping.

2066: Danni & Debbie have to help a Santa who has lost all of his presents.
2067: Brad & Beth make the decision to go ahead with their secret wedding.
2068: Now married, Brad & Beth set off to start their new life together in Perth.
2069: Will Michael disobey Philip and still go out at night with Cody?
2070: Gaby & Annalise are involved in a plane crash - Will they survive?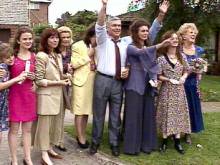 . . .