.
Reference > The Cliffhanger Catalogue > 1994
Episode-by-episode cliffhangers from Neighbours' tenth season (episodes 2071-2290)
2071: Wayne realises Troy has set him up on a date with Lauren.
2072: Mark tells Annalise he's found a woman as a housemate. She isn't pleased.
2073: Danni is upset when she doesn't want Cheryl going out with Lou - What will Cheryl do?
2074: Rick sees Danni using a needle - Is she taking drugs?
2075: Gaby tells Philip it looks as if the receivers are planning to sell Lassiters and all its' assets.

2076: Doug finds a letter from Cody to a magazine mocking him.
2077: Michael is stunned when he catches Cody & Rick kissing.
2078: Julie & Pam catch Michael & Danni with needles and assume the worst.
2079: Drunk, Lauren kisses Wayne - Will he take advantage of her?
2080: Helen tells Julie and Philip she has someone who wants to invest in Lassiters.

2081: Danni collapses having worked herself up emotionally over Cheryl and Lou's romance.
2082: Pam has news that could end their financial problems since owing tax payments.
2083: Cody tries to convince Michael they need to clear Rick's name, but Michael thinks Rick has got what he deserved.
2084: Cody & Rick are voted school captain & vice captain.
2085: Cheryl tells Lou and their families she wants them to all move in together.

2086: The Stark & Carpenter families all argue - Lou warns them they will all live 'happily ever after'!
2087: Annalise is held hostage in The Waterhole by her stalker Tim.
2088: Cody & Rick lie they're ill to get Michael and Brett to take on the school debate.
2089: Michael feels humiliated and cheated by Cody for lying to him to get him to speak at the school debate.
2090: Rick & Mark are stunned to learn Annalise has been appointed as Coffee Shop manager.

2091: Philip prepares to go back to the floor at work to learn new management skills.
2092: Philip is puzzled when he learns Michael has asked Doug to go to the 'Father & Son' cricket match and not him.
2093: Danni feels betrayed when Briggs is disciplined in public by Vince Roland after she 'dobbed' him in.
2094: Vince Roland pushes Wayne to the point where he punches him to the floor.
2095: The drag race ends with Briggs's car carrying Danni & Lenny rolls and lands upside down with them inside.

2096: Cody tells Pam she blames herself for not saving Briggs's life after the accident.
2097: Lauren tells Lou she's accepted a job at a riding school away from Erinsborough.
2098: It appears Cheryl is the object of a hate campaign due to her management skills.
2099: Michael & Brett see their cricket coach is star player Michael Whitney.
2100: Doug & Michael find a hidden room at the guesthouse.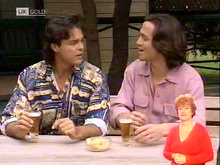 . . .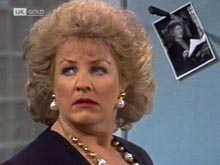 2101: Annalise believes Mark has stolen her limelight with the Coffee Shop newspaper article.
2102: An uncomfortable bed forces Lou & Cheryl to sleep separately.
2103: Gaby returns home unexpectedly.
2104: Philip tells Helen and Debbie he has resigned from Lassiters.
2105: Gaby reveals to Pam that she is pregnant.

2106: Julie fears Philip's behaviour is because of some sort of breakdown.
2107: Doug attacks Jack - but does Jack know of Gaby's pregnancy?
2108: Helen comes face to face with Len Mangel again.
2109: Will Brett break into his emergency money to go out on his date?
2110: Michael tells Cody he may be HIV positive.

2111: Hannah has been bitten by a snake.
2112: Gaby tells Mark he's an entrant to the Miss Erinsborough Beauty contest.
2113: Brett fears when he learns his and Sassy's schools' are merging into one.
2114: Has Michael finally tracked down Cassie?
2115: Tom tells Doug he's in love with Pam.

2116: Doug demands to talk to Tom now!
2117: Rick is determined to see a lot more of Sally during her stay.
2118: Michael is told by Gwen Childs that Len is only out to con Helen out of her money.
2119: Stonefish goes to punch Brett over his date with Sassy.
2120: Cheryl tells a shocked Lou she is pregnant.

2121: Sally becomes annoyed with Rick, telling him she doesn't want to get to know him any better.
2122: Doug & Pam awaken to the noise of the vandals breaking into the guesthouse.
2123: Brett's truce with Stonefish is almost in place until Michael punches him.
2124: Cheryl slaps Danni for making comments about her 'getting rid' of the baby, especially if it is handicapped.
2125: Annalise is upset when she doesn't win any place in the Miss Erinsborough beauty pageant.

2126: Cheryl cannot face having tests on her baby if there is a risk she could miscarry.
2127: Rick decides he wants to plead guilty to reckless driving in court.
2128: Mark is amused as Annalise tries to become a poet by changing her dress style.
2129: Cheryl turns down Lou's proposal of marriage.
2130: Rick tells Sally he's quitting school so they can be together.

2131: Rick & Sally kiss after he lays on a surprise Japanese night for them.
2132: Cody is shocked to learn Doug's plans are to tear down the old house and redevelop.
2133: Trying to chase Katerina, Mark reverses his car into a tree.
2134: Philip & Michael are not happy to learn Helen is supporting Len financially.
2135: Gaby fears for the health of her baby when she suffers stomach pains.

2136: Mark finds Katerina but is stunned to find she is in a wheelchair.
2137: The TV interview arranged by Cody has Doug portrayed as a corrupt developer.
2138: Helen wants answers from Len to who Anna Borobokas is.
2139: Philip tells Julie that the police want to interview her.
2140: Hannah hides out in an old house but has she heard another intruder?

2141: Will Julie agree to help the police catch a con man, risking her own safety?
2142: Doug tells Cody that due to her TV interview, he has lost his job as a salesman.
2143: Doug & Cody are reconciled.
2144: Danni must face her fears and drive the car to save a man's life.
2145: Sally isn't impressed when Rick proposes marriage to her.

2146: Macka tells Doug he cannot store his homebrew in the guesthouse development.
2147: Inspired, Danni wants to set up her own rock band.
2148: Pam arrives home on her new motorbike.
2149: Rick is devastated when Sally ends their relationship.
2150: Cheryl fears for her unborn baby's life after getting food poisoning.

2151: Macka & Rick lose their tempers over a misunderstanding.
2152: Hannah puts Julie's ballroom dancing costume into the washing machine.
2153: Mark quits as Lassiters chef.
2154: Mark & Katerina kiss.
2155: Lou & Cheryl catch Michael & Danni asleep in their bed, wearing their dressing gowns.

2156: Rick is happy to brush off Cody and her friendship.
2157: Are all the strange things happening to Hannah due to paranormal activity?
2158: On a visit to his parents, Mark learns that his mother is dying of cancer.
2159: Mark is present as his mother dies.
2160: Michael is fraught after losing Danni at a nightclub, unaware she is being taken away to hospital.

2161: Gaby tells Chris she feels her decision to live with him is becoming a mistake.
2162: Debbie's obsession with Macka gets her thrown out of The Waterhole by Cheryl.
2163: Mark is not happy when his father Dave could end up staying with him for months to come.
2164: Michael asks Brett to tell Danni to pack as he prepares her for them to leave Erinsborough.
2165: Philip tells Cheryl they have to decide - Either Danni or Michael has to leave Erinsborough.

2166: Gaby tells Rick by selling illegal alcohol; The Waterhole could be closed down.
2167: Julie accidentally knocks Cheryl down in her car.
2168: Julie is told she may be charged with assaulting Cheryl.
2169: Cody's ex-boyfriend Drew arrives to see her from America.
2170: Andrew tells Debbie he can't be with her as he is gay.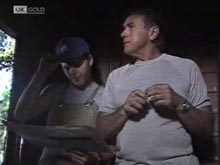 . . .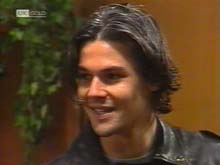 2171: Gaby and Cody are surprised when Sam Kratz arrives telling them he is a friend of Pam's.
2172: Cody feels torn when she wants to be intimate with Drew but knows she cannot.
2173: Will Debbie accept Vikram's offer to be her partner at the school debutant ball?
2174: Debbie collapses due to her eating disorder.
2175: Cody & Brett discover Debbie's illness is an eating disorder.

2176: Cody vows to stop Drew in his plan to keep his family fortune by lies.
2177: Lou falls to the floor - is he okay?
2178: Helen & Philip have the 'Spook Spotters' invade their home.
2179: Mark sees Annalise & Elliot kissing.
2180: Brett clearly tells Debbie if she denies her illness she could die.

2181: Annalise denies being jealous of the time Mark is spending with Gaby.
2182: Sam looks on when Lou demands to know where his belongings from the outside store have gone.
2183: Michael returns home as a surprise for Danni.
2184: Cody feels it's her worst night when she ends up fighting with Sassy at the debutant ball and rips Pam's wedding dress.
2185: Why does Sam have thousands of dollars in cash hidden under No.24?

2186: Michael & Danni fear the banknote used at the music shop was counterfeit.
2187: Marlene reveals to a stunned Sam she is Cheryl's mother and that Danni & Brett are his cousins.
2188: Hannah feels humiliated when everyone laughs at her being grown up.
2189: Mark tells Annalise their relationship is over due to the mind games she plays.
2190: Rick warns Cody they need to get to Doug & Lou before the police arrest them over the illegal beer.

. . .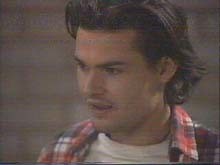 2191: Cheryl reveals Marlene is her mother, before ordering her to leave her home.
2192: Will Rick conquers his fear and jump from the plane?
2193: Mark tells Annalise he wants them to have a baby.
2194: Julie accuses Vikram of stealing - he decides to resign from his job at the newsagent.
2195: Will Cheryl accept Marlene didn't abandon her as a child?

2196: The Martin household all discover they have head lice.
2197: Helen is volunteered to confront Rosemary.
2198: Danni is offered the chance to be a pop star.
2199: Mark confronts Elliot to tell him the truth about Annalise.
2200: Gaby starts having labour pains.

2201: Danni & Brett have fears for baby Shannon when she is taken into a special care unit.
2202: Will Danni agree to be only the face to her pop star career, as they want to dub her voice with someone else?
2203: Rosemary tells Gaby she doesn't intend to renew her contract to stay on at Lassiters.
2204: protecting her interest in Rick, Cody lies and tells Cassandra she is his girlfriend.
2205: Mark & Annalise argue which one of them should move out of No.30.

2206: Cheryl learns Lou has given Louise his surname on her birth certificate.
2207: Jack Flynn tells Gaby he'll go to court for visitation rights for Zac if he has to.
2208: Lata's victory at the darts match is cut short when Vikram finds her hugging Brett.
2209: Julie & Philip swap traditional gender chores at home to prove a point to each other.
2210: Danni tells Brett her 'Blame' scam will make her a fortune.

2211: Debbie runs out of No.26, unable to cope with her homecoming welcome party.
2212: Cheryl tells Marlene to stop interfering in her family and back off!
2213: Annalise learns she's going to London over her poems - Sam kisses her and it lingers on.
2214: Doug is frantic when he learns Zac has been taken from No.28's backyard.
2215: The police arrest Helen over the herb parcel Dave has sent her.

2216: Brett & Lata fool around and break Anne Teschandorff's car Ariel.
2217: Cheryl fears she is going through postnatal depression.
2218: Hannah is determined to continue seeing her horse despite Julie's wishes.
2219: Pam tells Doug and Cody that accepting the motorbike could cost Pam her job.
2220: Gaby reveals to her family she has a new job but it will mean her moving to Darwin.

2221: Jack tells Gaby he wants to move to Darwin to be with her and Zac.
2222: Julie furious at Philip over the role swap walks off into the night when stranded.
2223: Hannah realises she's watching a burglar at No.30.
2224: Rick has an allergic reaction to Marlene's make up - but he has a photo shoot to do!
2225: Pam tells Doug she's quit nursing.

2226: Upset, Debbie flees from the salon upset by Kim's friends.
2227: Cody tells Danni her prank on Ms. Stoner resulted in the teacher being taken to hospital.
2228: Lata temps Brett with a romantic involvement.
2229: Philip sleeps at the newsagents after a row with Julie.
2230: Gaby, Zac & Jack leave for their new life together in Darwin.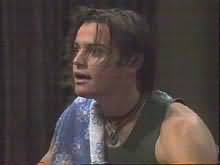 . . .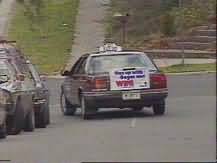 2231: Rick sees Sam's 'hot date' is Lata.
2232: Danni learns she's been suspended from school - and may be expelled!
2233: Julie is outraged when Philip refuses to accept the job in America.
2234: Marlene's new venture ends with The Waterhole being vandalised.
2235: Doug & Pam decide they want to move to Darwin - but what about Cody?

2236: Reality hits Doug when he is told he has to leave for Darwin immediately.
2237: Vikram catches Lata and Brett kissing.
2238: Cody tells her parents she's moving in with Marlene so they can move to Darwin as soon as possible.
2239: Helen tells Julie to resolve her issues or move out of No.26.
2240: Julie is found unconscious and bleeding from the head at the murder mystery weekend.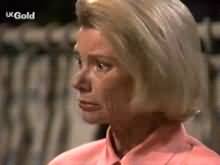 . . .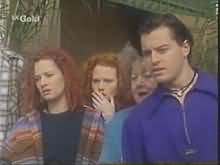 2241: The police suspect Philip pushed Julie from the roof of the murder mansion.
2242: Philip learns Julie's body won't be released until an autopsy has been performed.
2243: Danni questions if Michael still loves her and wants to be with her.
2244: Debbie tries to reason that not accepting Julie's death helps her not feeling the grief.
2245: The police want Philip to answer their questions about Julie's death.

2246: Philip is stunned when Colin Taylor insists he works at the newsagents.
2247: Dr. Karl Kennedy outbids Colin to buy No.28 at the auction.
2248: Marlene is stunned when Sam arrives home on crutches.
2249: Will Rick take Stonefish's proposition to get the exam papers for Cody to cheat?
2250: Debbie confesses she was with Julie just before she fell.

2251: Brett is in love with newcomer Libby Kennedy.
2252: Rick tells Cody he's off to America after accepting a job over there with Rosemary.
2253: A shooting accident at No.28 leaves Lou wounded.
2254: The shooting accident could result in Malcolm getting a custodial sentence.
2255: Philip lies drunk and Hannah sobs, vowing to help her father.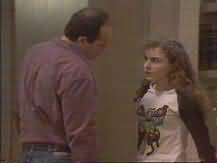 . . .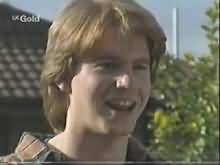 2256: Philip is stopped by the police and tested for drunk driving.
2257: Will Sam take Dr. Davies advice and start using steroids?
2258: Karl tells Susan he's resigned from his job at the surgery.
2259: Marlene is not happy when Lou wins the second prize from the newsagent competition.
2260: Hannah falls and badly cuts her hand but Philip is drunk and unconscious.

2261: Cody is worried when Hannah believes Julie's ghost is staying with her.
2262: Libby catches Brett in her bedroom with her hairbrush…
2263: Will Annalise accept Mark's proposal of marriage?
2264: Karl tells Susan and Malcolm he's been made a great offer…
2265: Mark & Annalise celebrate their engagement together at home.

2266: Mark resents Annalise's wish to get religious instruction before their wedding.
2267: Malcolm promises Billy he'll get revenge on the boys who bullied him.
2268: Hannah's horse has wrecked the Kennedy's dinner party.
2269: Lou tells Cheryl he's selling the car yard.
2270: Stonefish kisses Cody - someone takes a photo.

2271: Chip Kelly refuses Ren to leave his apartment - Ren is scared.
2272: Rick sees the photo of Cody kissing Stonefish.
2273: Annalise causes Cheryl to doubt Lou's fidelity.
2274: Libby lovingly kisses Brett, but he pulls away as it feels like kissing a 'wet fish'.
2275: Billy & Hannah cannot stop the Billy-cart.

2276: Has Vikram and Philip's behaviour cost them the chance of winning the competition?
2277: Cheryl is hurt when Annalise doesn't want her help in organising the wedding.
2278: Sam tells Marlene he's moving out of No.24 due to her interference in her life.
2279: Who has Susan seen Lou buying women's clothes for if not for Cheryl?
2280: Sam & Ren find Bianca asleep in the shop.

2281: Danni hides the publicity shots of Lou kissing Marilyn Tanno.
2282: Malcolm is caught out after being injured kickboxing by an angry Karl & Susan.
2283: Annalise is overwhelmed by her wedding plans and presents.
2284: Mark is shocked to discover a man lying next to Annalise, in his underwear.
2285: Rick surprises Cody with tickets for her to go to Darwin. Cody accuses him of manipulating her.

2286: The holidaymakers are stranded at the beach house.
2287: Sam & Brett find an empty boat - Have Danni & Malcolm drowned?
2288: Cheryl follows Lou and sees him meeting another younger woman and giving her a gift.
2289: Squirrel tells Sam she's pregnant with his child.
2290: Mark tells Annalise he cannot marry her, as he wants to become a priest.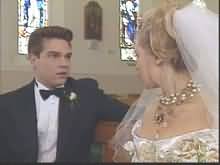 . . .