.
Reference > The Cliffhanger Catalogue > 2003
Episode-by-episode cliffhangers from Neighbours' nineteenth season (episodes 4156-4395)
4156: Max and Steph ask each other out on a dinner date.
4157: After various delays, Max and Steph finally settle down to dinner.
4158: Darcy's plan to cause trouble between Dione and Toadie is set in place.
4159: Lou is furious when he learns Harold has contracted his children about his medical condition.
4160: Harold goes to see Karl about being tested to be a kidney donor for Lou.

4161: Connor confronts a dismissive Jack about his feelings towards Nina.
4162: A dinner at Darcy's ends with Dione falling asleep on the sofa and Darcy kissing her 'good night'.
4163: Stuart tries to get Libby to go horse riding again - Will she agree to do it?
4164: Karl desperately tries to convince Lou to accept Harold's offer to donate a kidney.
4165: After the operation, both Lou and Harold awake to find each other alive and well.

4166: Steph admits to Libby she has feelings for Max.
4167: Darcy sets up him and Dione being stranded overnight at a motel in the same room together.
4168: Jack and Nina have to kiss for the play but is it only acting or for real?
4169: Harold returns home to find he's been burgled - Ruby acts surprised.
4170: Lyn learns her mother has had a stroke and prepares to travel to see her.

4171: Darcy deliberately mentions to Toadie how he and Dione shared a motel room.
4172: Steph agrees to go on a date to make Max jealous, herself jealous about him going out on a 'date' with Joanne.
4173: Jack arrives at Nina's home desperate to see her but unable to explain to her why.
4174: Ruby realises she's been seen coming out of the casino by Rosie.
4175: Joe catches Max with Boyd's binoculars and assumes he has been looking into the Scully's bathroom.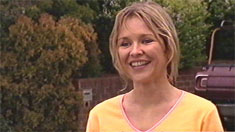 ..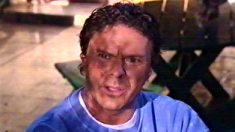 4176: Jack arrives at Nina's house, demanding to see her - Will she let him in?
4177: Darcy learns Dione has been married to someone called Darren Turner.
4178: Rosie betrays her religious values and reveals to Harold about Ruby's gambling addiction.
4179: Karl is found positive by the police when he is tested for drunk driving.
4180: Stuart tells Libby he now feels asking Felicity to marry him was a mistake.

4181: Steph takes her friend?s advice and asks Alex Argenzio out on a date and he accepts.
4182: Jack storms out of school and Taj wants to talk to Nina - she fears the worst.
4183: Harold despairs when he sees Ruby avoid going to the Gamblers Anonymous' meeting.
4184: Harold fears Ruby's excuse that she needs to visit family is an excuse to go gambling again.
4185: Libby cannot kiss Stuart to try and win the 'Best Boyfriend' competition.

4186: Everyone is embarrassed when Ben calls Stuart 'Dadda'.
4187: Max catches Steph and Alex in a compromising position in the pub's office.
4188: Harold begins to doubt if he and Ruby can get through her problems.
4189: Darcy sets up Dione's 'husband' Darren Turner to be reunited with her at the ball.
4190: Michelle receives a phone call from immigration, wanting to talk to Connor.

4191: Michelle asks Connor to marry her.
4192: Taj is confused when Nina won't take a gift from him, telling him she doesn't deserve it.
4193: Toadie is stunned when he learns that Dione has been married.
4194: Steph receives a phone call from runaway Michelle - Steph begs her to reveal where she is.
4195: Michelle and Connor are nervous as they have prepared all they need to now get married.

4196: Will Joe convince Connor to stay in Australia and face immigration?
4197: Michelle is devastated when her parents force Connor to move out of the Scully house.
4198: Jack is pleased when Nina buys him a very personal present.
4199: Stuart asks Libby why she is deliberately avoiding him.
4200: Stuart confesses to Libby he has feelings for her - Will she admit the same?

4201: Darcy's plan works to keep Dione and Toadie apart when Dione sees Toadie talking to Sindi Watts.
4202: On the eve of the play, Jack and Nina cuddle up together in the sleepover.
4203: Nina wants to tell Taj and Lori in front of Jack about their affair.
4204: Valda makes her intentions clear that she's staying when all her luggage arrives.
4205: Michelle tells Connor he needs to sort out how he feels so they can resolve their relationship problems.

4206: Lori and Taj prank around at the swimming pool - Lori slips and bangs her head before falling into the pool.
4207: Jack promises Lori he'll not leave her despite wanting to be with Nina.
4208: Lori is scared of the future but Jack assures her he'll be there to face her problems together.
4209: Libby strongly hints to Steph she should look at her feelings for Max & Alex.
4210: Max is disappointed to learn that Steph is still going away travelling with Alex.

4211: Lori wants an honest answer from Nina about Jack - Nina fears she knows of their affair.
4213: Jack makes a first step to mending his friendship with Taj by their love of playing soccer.
4214: Valda gives Michelle a way for her to win back Connor.
4215: Stuart warns Toadie he's seeing Sindi as a substitute for Dione and it will only alienate Dione further from him too.

4216: Jack admits to Michelle that he has been cheating on Lori.
4217: Dione decides she is going to resolve how Toadie feels about her and Sindi.
4218: Sindi wants Toadie back and uses blackmail on Darcy to achieve it.
4219: Darcy is secretly pleased at how well Toadie is getting on with Sindi.
4220: Joe and Lyn celebrate the news that they are having a girl - For Valda it brings back painful memories.

4221: Michelle confronts Nina over her cheating on Taj and betraying her friends.
4222: At a card game, Darcy loses and ends up owing $A10, 000 to James Atkinson.
4223: Libby questions Steph on her intentions towards Alex.
4224: Is it right to assume that Lou is involved with a drugs dealer and supplying them?
4225: Valda learns fiance Andreas was only interested in her for her money and heir engagement is called off.

4226: Darcy and Dione kiss.
4227: Max is overjoyed when Steph arrives back from her travels.
4228: Will Jack take Lori's given opportunity to reveal how he has been seeing Nina?
4229: Michelle gets another opportunity to go and study in New York - will she go this time?
4230: Darcy loses at another card game and this time owes James Atkinson $A60, 000.

4231: To hide from his gambling debt, Darcy arrives in Tasmania to see Dione, much to her surprise.
4232: Nina tries to talk to Lori but her efforts are dismissed as Lori decides to take a phone call rather than talk to her.
4233: Max and Steph enjoy some adolescent romancing on their day out.
4234: Lou realises he has really upset Valda by teasing her about his 'love' for her.
4235: Toadie tells Connor he is going to follow Dione to Tasmania and tell her how much he loves her.

4236: Valda wants Lyn to look on her as a mother figure.
4237: At Michelle's farewell party she tries to reunite her friends and Lori amazes everyone by walking again.
4238: The Scully family say goodbye to Michelle as she leaves for New York.
4239: Max and Steph share their first night together - Max thanks her for bringing him happiness.
4240: Jack feels uncomfortable when Lori tells him a few home truths about just how much he has hurt her.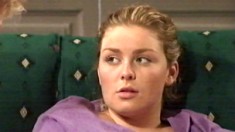 ..
4241: Max is taken aback when Steph makes a point of telling him she loves him.
4242: Toadie and Dione's meeting ends with them further apart in their relationship.
4243: Lou suspects Ruby stole the pubs money and demands she open her handbag.
4244: Lou tells a confused Connor that undercover detective work requires getting Harold involved.
4245: Valda reveals to a stunned Lyn that she is her mother.

4246: Karl and Susan celebrate the fact that the jewellery left to them is worth anything from $A80,000 to $A100,000.
4247: Darcy robs No.28 but in the confusion of leaving he knocks Lyn to the ground - Will she be okay?
4248: Feeling rejected, Valda leaves Ramsay Street.
4249: Lyn vows to Joe that she'll do anything needed to find Valda and bring her back home.
4250: The police arrive at No.24, wanting to question Ruby about the robbery at No.28.

4251: Ruby fears how the neighbours will react if they learn that she is under suspicion for the Kennedy robbery.
4252: Lyn hopes Lou has given her the key to finding where Valda is.
4253: Jack agrees to go on a date with Belinda.
4254: Lyn nearly sees the face of who the Kennedy burglar was and who attacked her.
4255: Will Dione discover the Kennedy's stolen wedding ring at Darcy's house?

4256: Libby kisses Taj as a 'thank you' - Is he seeing more to it that just a friendly kiss though?
4257: After Connor's 20th birthday party finishes, is he and Lori becoming more than just friends?
4258: Boyd is upset in the way his father seems to forgive Steph but not him.
4259: Lyn gives Ruby support over the robbery accusations, believing that Ruby is innocent.
4260: Joe vows to Lyn that they'll prove that Darcy is guilty.

4261: Dione discovers that Susan's stolen wedding ring is at Darcy's home. She demands to know how it got there.
4262: Susan orders Darcy to leave her home after she and Karl learn how he staged the robbery.
4263: Connor and Lori kiss - but is it all down to them both being lonely?
4264: Boyd's childish behaviour leads Heather to end their relationship.
4265: Susan tries to repair her friendship with Lyn, but Lyn cannot forgive so easily.

4266: Valda is overjoyed as Lyn explains how much she means to her and the family.
4267: Having confessed all his sins, Darcy feels very alone as he is locked in his cell.
4268: Dione agrees to marry Toadie.
4269: Boyd steals $A100 from Max's wallet to buy his trainers.
4270: Lyn learns the fact that Valda was pregnant when watching some old family cine movies.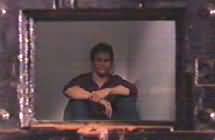 ..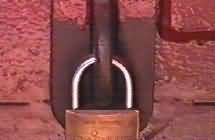 4271: Joe tells Valda that the family know that she is Lyn's real mother.
4272: Lori faces the fact that she is pregnant by Connor - Jack wants to support her but tells her Connor must know the truth.
4273: Toadie and Dione celebrate in a 5 star hotel as Toadie gives her an engagement ring.
4274: Lori and Connor seek support from each other, both unsure what they should do next over the pregnancy.
4275: Boyd considers stealing the sports car to go joyriding.

4276: Boyd's joyriding in Toadie's car ends with him crashing into a tree.
4277: Max learns just how much grieving Boyd is still going through over his mother's death.
4278: Jack makes the first move to repair the Scully family by having dinner with Valda.
4279: Cameron is warned by Libby if he makes her choose that she'll always pick Ben above him.
4280: Lyn rings her father Henry, finally accepting she needs to face the truth over her true identity.

4281: Connor tries to make Lori see that she has a choice about keeping the baby or aborting it.
4282: Lyn confronts her father Henry, wanting to know the truth about who she is.
4283: In a moment of true honesty, Taj kisses Libby while at school.
4284: Taj ignores Susan's advice to forget about getting into a relationship with Libby as he is sure he is old enough to handle it.
4285: Cameron tells Karl that he is going to sue him for breach of contract.

4286: Steph teases Libby over Taj - but is Libby starting to be attracted towards him?
4287: Lyn learns her biological father is ill in hospital.
4288: Lyn and Valda prepare to discover Charlie's version of events around Lyn's birth.
4289: After all their heartache, Lyn and Valda take the first step to rebuilding their relationship.
4290: Dione and Toadie celebrate as they secure their dream honeymoon location.

4291: Lyn is deeply hurt as she says goodbye to Henry after he apologises to her about the past.
4292: As Toadie and Dione drive off to their honeymoon hotel, a terrible accident ends with their car crashing off a cliff into the sea.
4293: Toadie cannot accept he will never see Dione again and that she has died.
4294: Harold manages to bring dignity to Afro Harold when he dedicates the event to Dione's memory.
4295: Lou and Lyn are upset as Valda leaves for a job in a hotel in Broome.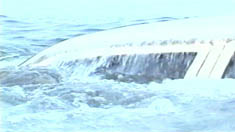 ..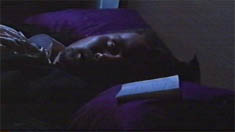 4296: Taj demands that he and Libby talk to each other.
4297: Libby confesses to Susan that she slept with Taj.
4298: Libby moves out of the family home and Susan astounds Karl when she refuses to stop Libby doing so.
4299: Stoney tells Toadie he needs to open up his feelings to someone.
4300: It appears Stuart may be responsible for the accident that ended in Dione being killed.

4301: Toadie blames Stuart for Dione's death and throws him out of No.30.
4302: Libby tells Karl that she fears Susan will never forgive her for sleeping with Taj.
4303: Tim Collins tells Toadie to take some time off work to sort himself out.
4304: Nina and Jack - Will they take the next step and sleep together?
4305: Sky is furious at Harold snooping and tells him she intends to leave Ramsay Street.

4306: Summer reacts to Steph's bad mood badly, telling her she wants her to move out of No.32 and makes it clear she'll never replace her mother.
4307: Steph's fear over the lump in her breast causes problems in the Hoyland household.
4308: Everyone celebrates the birth of Oscar Scully - but is Lyn celebrating with them?
4309: Toadie tells Stuart he's going to sue him and prove he caused Dione's death.
4310: Lyn and Oscar arrive home but Lyn cannot bond with her new son.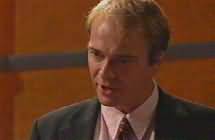 ..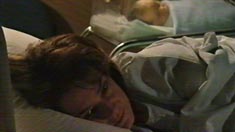 4311: Lyn tries to pretend her 'baby blues' will just disappear.
4312: Jack is pleased when Nina agrees to sleep with him - but is she really ready?
4313: Steph asks Karl to organise for her to see a specialist about the lump in her breast.
4314: Angie comforts her son when Toadie finally breaks down over Dione's death.
4315: Panicked, Steph fears she's seen a lump in her scan and demands to see a doctor.

4316: Steph fears she is going to die.
4317: It is confirmed by Karl that Steph has breast cancer.
4318: As Lyn's post natal depression deepens she is unaware of shoplifting.
4319: Joe comforts Lyn but can't see her problems run a lot deeper.
4320: Stuart and Connor support Toadie as they all look through his and Dione's wedding photos.

4321: Steph tells a stunned Max that she wants to move out of their home.
4322: Steph decides to hide her cancer from her parent's, aware they have enough problems dealing with Lyn's depression.
4323: Libby promises to stand by Steph as Steph continues to keep everyone in the dark about her cancer.
4324: Jack is upset when he sees a promo leaflet showing Nina is going on tour with Robbie D and a picture of her kissing him.
4325: Will Edwina walk away from her relationship with Taj to be with Jack?

4326: Lyn is caught shoplifting.
4327: Steph confesses to Jack that she has cancer and asks for his support.
4328: Izzy tells Summer a few 'white lies' to alienate her against Steph for moving out of No.32.
4329: Susan refuses to accept or believe Izzy's apology to her.
4330: Boyd makes a statement by publicly kissing Sky in front of Erin and her friends.

4331: Steph feels she has no reason to carry on with treatment to cure her cancer.
4332: Karl tells a sobbing Steph she must find the courage to fight her illness.
4333: Boyd and Summer tell Max they feel he isn't coping with life.
4334: Edwina suspects that Taj is feeling like history has repeated itself after learning Jack has seen seeing her.
4335: Joe wants to know what Jack and Steph are arguing about.

4336: Steph realises she has to fight the cancer as she doesn't want to die.
4337: Joe cannot understand how Karl could have kept Steph's cancer a secret from him.
4338: Izzy enjoys embroiling Karl into deceiving Susan about the origin of the chocolates.
4339: Karl has a large drink of alcohol after another argument with Susan over Izzy.
4340: Believing Steph is seeing Stuart, Boyd is furious and smashes the headlight on Steph's motorbike.

4341: Max goes to the hospital to find Steph.
4342: Jack and Nina take their relationship to the next level by sleeping together.
4343: Nina warns Jack that she'll never allow him to break her heart again.
4344: Lou tells Harold he'll have to build on his relationship with his son David and his family.
4345: Stuart and Taj seem to be committed to 'Life Mechanics'.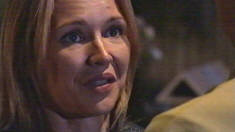 ..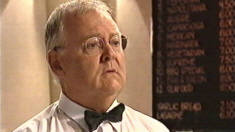 4346: Max explains to Steph he cannot cope with her shutting him out of her illness.
4347: Lyn warns Henry and Charlie that they can only stay on at No.26 if they promise to stop causing ?drama?s?.
4348: David accuses Harold of being jealous of his success - and vows things will change.
4349: Jack decides to sleep with Izzy after seeing Nina kissing Connor.
4350: Izzy seduces Jack again.

4351: Lou and Trixie Tucker reminisce about the 'old days' on stage.
4352: Jack cannot resist being with Izzy in her Lassiters hotel room again.
4353: Taj leaves the 'Life Mechanics' meeting but Stuart appears to want to stay.
4354: Susan worries when a letter saying 'Do You Know What Your Husband Is Up To?' could confirm her fears that Karl is having an affair.
4355: Izzy plays games by answering a call from Susan to Karl's mobile phone.

4356: Liljana and Serena are puzzled when David decides he's taking Serena out of private schooling.
4357: Harold is not impressed when David reverses his decision to take Serena out of private schooling.
4358: Boyd finds Steph lying unconscious outside the workshop.
4359: Jack is confused when Izzy kisses him again.
4360: Is Trixie starting to see Lou in a romantic light?

4361: Sky hides from a man following her from a secret night out to a night club.
4362: Toadie tells David the truth that he's lost all his money and career due to being conned.
4363: Steph pleases Max when she wants to stay overnight with him.
4364: Stuart angrily tells Susan she must allow him to live his life exactly the way he wants to.
4365: Stuart decides to move out of No.30 after Toadie & Connor reject his ideals.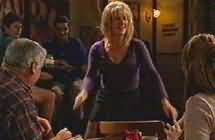 ..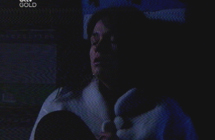 4366: Steph is relieved when Max doesn't propose to her but Summer is disappointed.
4367: Steph tells Max that although she won't marry him now, she may do in the future.
4368: Connor stands his ground against Jack to claim his chance to be with Nina.
4369: Lou tells Trixie she has to tell Nina that her parents never married and that she is illegitimate.
4370: Serena overhears Liljana tell David he's a fool and a liar for losing and hiding the fact he has lost all their money and his career.

4371: Harold regrets how Liljana is giving up her university dreams to support her family again.
4372: Stuart is secretly pleased at his success running 'Life Mechanics'.
4373: Susan discovers that Karl has a secret drinking habit.
4374: Trixie asks Lou to marry her.
4375: Lou & Trixie agree to wait until they are married before sleeping together.

4376: Stuart opens the local newspaper to find 'Life Mechanics' and himself named as all being a con.
4377: Stuart ignores Taj calls to help him and hides away from everyone after 'Life Mechanics' is exposed as a scam.
4378: Serena is ashamed to see her father is working at a supermarket.
4379: Karl tells Izzy that he's reached a crossroads in his life.
4380: Lyn is nervous about Karl's professional ability due to his drinking habit.

4381: Karl tells Izzy he feels he needs to break out and achieve more in life.
4382: Serena tells Sky she secretly works as a model to help her parents pay for Christmas.
4383: Carmella asks Connor out on a date - but nerves get the better of him when he spots her father Rocco.
4384: Connor finds Stuart alone in his car just staring at a lit candle - Is he okay?
4385: Jack shows Taj a copy of the newspaper that could expose the cheating scandal.

4386: Lou is surprised when Trixie wants him to invest $A500, 000 in her production of 'Hello Dolly'.
4387: At the end of term dance, Sky is humiliated by Erin Perry and betrayed by Serena.
4388: Photographer Chris Cousens flatters Serena - Is he really only interested in her for his art?
4389: Susan tells Lyn she fears that Karl is an alcoholic.
4390: Susan tells Karl she needs to know if he wants to end their marriage - Karl promises her he'll never want that.

4391: Toadie confronts Taj when he suspects him of cheating in his school exams.
4392: Taj tells Toadie he believes it is about time he forgave Stuart.
4393: Susan explains to Karl that she fears they are covering up problems in their marriage.
4394: Serena agrees to go to the hotel to spend the night with Chris.
4395: Harold collapses after suffering a stroke.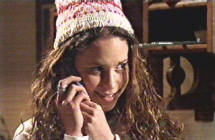 ..