.
Interviews > Dan Hall
As a member of the hugely popular Australian group Taxiride, Dan Hall enjoyed plenty of chart success. Since leaving the group, he's been working on a solo career, as well as providing the vocals for several background songs on Neighbours, including one of the most popular tunes, Don't Look Back. Here, he shares his thoughts on the song, as well as revealing more about his plans for the future.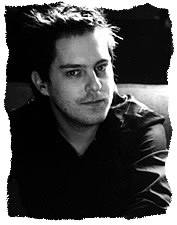 The background music on Neighbours has always been a worldwide showcase for Australian musical talent. You are the distinctive voice behind one of the most talked about songs currently featured on the show - Don't Look Back, written by Sean McVitty. How did this come about, and what are your feelings about the track?
Through my involvement in Taxiride, I met Sean and Chris Pettifer (music director, Neighbours), and they invited me to Chris's studio one afternoon to sing on a song for the show. The song turned out to be Don't Look Back, and the next thing I knew it was on TV! I really like the song for it's simplicity and accessibility.
Do you know if there are any plans in the pipeline for you to feature on any other tracks for Neighbours, in-house or otherwise? Would you ever consider writing a track for this purpose?
There are some other songs that will hopefully be included in the next season of the show, and I hope to co-write some songs with both Chris and Sean.
Do you watch Neighbours? Have you heard Don't Look Back featured in the show? How did that make you feel?
I do watch Neighbours occasionally, and it was a thrill to hear the song on the show, particularly as it gets shown in the UK and US.
Between 1998 and 2000 you were one quarter of the widely successful rock/pop band Taxiride. Viewers in the UK are not likely to be familiar with their music. Can you tell us about your experiences with the band, and the scale of popularity you experienced?
Taxiride was an amazing experience; from a garage in the suburbs of Melbourne to a number one album and world tours, now it almost feels like a dream. We are all still friends and the third Taxiride album should be released by the end of 2004. I have co-written a few songs for it.
Who would you describe as your own personal musical influences?
My influences are very broad, from 60's stuff like The Beatles and Led Zepplin to obscure alternative stuff like The Smiths and The Cure in the 80's, to modern stuff like Interpol and Wilco. Jeff Buckley and Radiohead are two long-standing favourites.
You have recently been working on a solo album. What can you tell us about the album and when is it likely to be released?
I have just finished my first solo album, produced by Pete Dacy, who co-produced the first two Taxiride albums. My record company, Zinn, are currently working on a distribution deal in the US and Europe, with a view to releasing it in the coming months.
Chris Pettifer
Although you live in Australia, you are originally from the UK. Do you plan to bring your music to the rest of the world?
I would love to tour internationally, and hopefully it will be a reality in the next six to twelve months. Living in Australia is great, but with a small population (approx 19 mill), it makes sense to work in the UK or US.
You have been a regular on the Melbourne pub circuit for years. Where can fans go to see you perform these days? What can they expect from one of your gigs?
My shows are stripped back acoustic solo gigs, which suit the direction my songs are moving in. The local street press (Beat, Inpress) is the best place to find out info. I play around twice a month at various inner Melbourne venues.
Do you feel that the exposure from a show like Neighbours is important in relation to your career, both in Australia and internationally?
Having my music played on Neighbours is fantastic, considering it's popularity in the UK. I think it's more popular there than here in Australia! It's a great way to promote music that might not otherwise be heard.
Find out more about Taxiride by visiting their website.
Interview by Claire and Steve. Added on 17th July 2004